Moto G 2015: latest leak details packaging and specs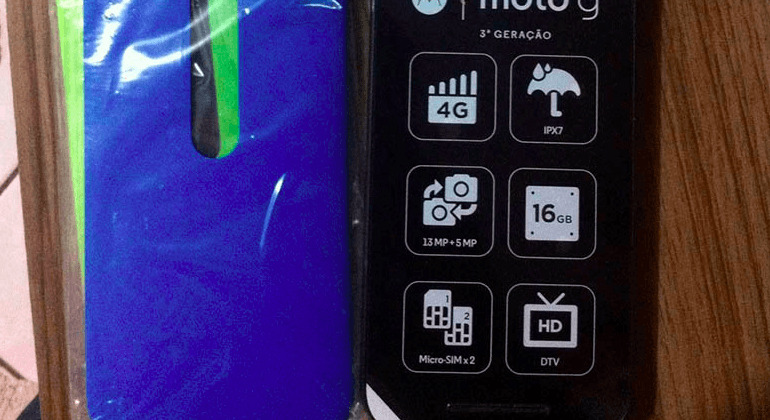 It is anticipated Motorola will be officially introducing the third-generation model of its Moto G smartphone tomorrow, but the odds are high we won't be surprised by what we hear. The handset has been the source of numerous leaks, the rate of which we've seen increase rapidly over the past couple weeks (and it's not the only Motorola product to surface early). The handset has shown up on retailers websites, in a video, in clear and blurry photos alike — and now it has been detailed in what may be the first unboxing.
The following images leaked in a Facebook post that has since been taken down. It wasn't pulled before Hellomotohk grabbed the images, however, where they're still available in a separate Facebook post. In them we see the front and back of what is said to be the Moto G 3rd gen box, as well as the smartphone itself.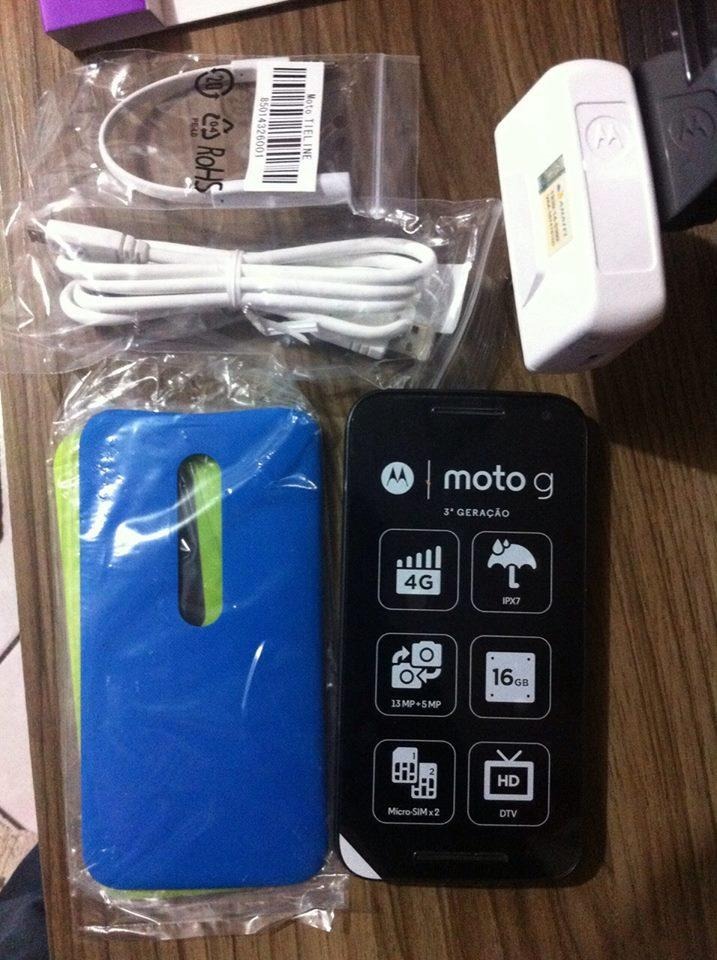 The packaging reveals some of what we've already heard in past leaks: 4G connectivity, a 5-megapixel front camera and 13 megapixel rear camera, and 16GB of storage, to start with. The sticker on the front of the alleged Moto G 3rd gen revealed an IPX7 waterproof rating, dual micro SIM slots, some sort of HD TV feature.
The image above shows two back pieces for the phone, and though we don't see the rear of the handset, the back pieces show an oblong slot that indicates the new design is real. The box, meanwhile, includes details like a 5-inch display, 1.4GHz quad-core processor, Corning Gorilla Glass, and Motorola Shells. There's no mention of whether it has 2GB of RAM as we've been hearing, however.
SOURCE: Pocket Now