Moto E6 Plus adds a second camera, half an inch to 2019 budget phone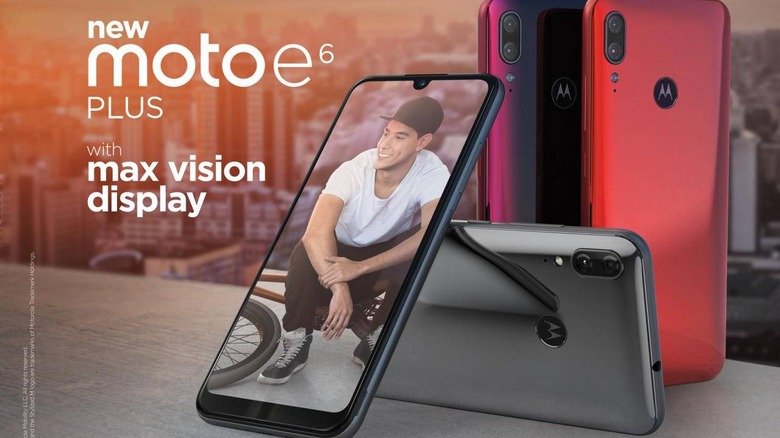 Motorola says you don't need to pay a top price tag to get top features but let's face it. You aren't really going to get the same top features that more expensive handsets have on an extremely tight budget. But if you're more than OK with some compromises just to get even the semblance of those premium features, then the Moto E6 Plus, which was easily overshadowed by today's flood of IFA 2019 news, might be the budget phone you're looking for.
If two heads are better than one, then two cameras are surely the same, right? While that may not always be the case, the addition of a 2 megapixel depth sensor to the 13 megapixel f/2.0 main camera does help with bokehs, allowing users to select the amount of blur for portrait mode shots. The front camera has also been upgraded to an 8 megapixel sensor inside a tiny waterdrop notch.
As the name suggests, the Moto E6 Plus is a step up from the Moto E6 announced just a month ago. The screen is larger at 6.1 inches but still retains an HD+ resolution. The processor also gets a slight upgrade but switches from a Snapdragon 435 to a MediaTek Helio P22. Curiously, the phone keeps the same 3,000 mAh battery despite all that.
The design of the Moto E6 Plus is what you'd expect from any dual camera budget phone these days, with the two sensors in the top left corner of the rear. The iconic Moto logo is still there and still hides a fingerprint sensor, complementing the not to secure face recognition from that front camera.
The Moto E6 Plus is available now in Latin America and comes in four color gradient options of Caribbean Blue, Rich Cranberry, Bright Cherry, and Polished Graphite. Later this month, it will also make its way to Europe with a 139 EUR price tag though no word yet on whether it will be sold in the US at all, just like all other Moto E phones.