Moto E4 released as Android's sweetest deal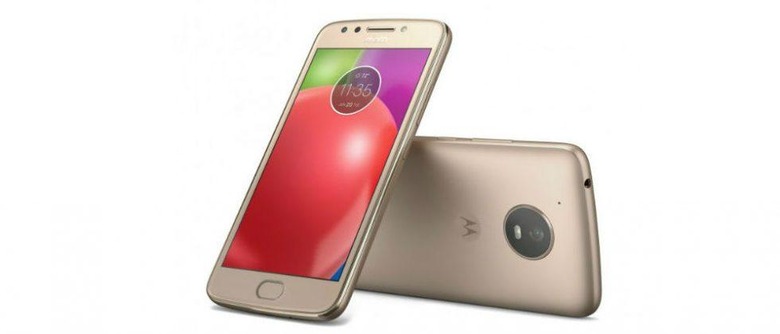 Motorola is back with yet another budget phone, the Moto E4 unveiled earlier this month. This is the latest budget-friendly phone in Motorola's Android lineup, and it is available as of today from a couple budget carriers: Ting and Republic Wireless. As we reported the other day, Amazon is also offering the phone unlocked through its special discounted phone lineup, shaving a decent chunk of money off the already cheap phone's price tag. What's there to like about this handset? A whole lot.
As far as budget smartphones are concerned, Motorola has long dominated the game: starting with its original Moto G released years ago, the company has continued to launch progressively more capable smartphones that, despite their low price tags, offer a relatively premium experience. The latest Moto E4 model is no exception, covering everything the average consumer could want for $99 or $129, depending on the company you buy it through.
Both an unlocked version and a carrier version are now available, the unlocked version obviously coming with the most freedom, but also requiring you to buy it outright. Assuming you are able to finance it, the price bumps down to $11.43/month.
The Moto E4 packs a 5-inch HD display and a quad-core Qualcomm Snapdragon processor alongside 2GB of RAM and 16GB of internal storage, plus there's a microSD card expansion slot supporting up to 128GB. Unlike many phones in this price tier, the Moto E4 features a fingerprint sensor and a water-repellent nanocoating to help prevent water damage. The phone also sports dual microphones, and a 'two-in-one' speaker.
Other notable features include an 8MP rear camera and a 5MP front camera, GPS, a full array of sensors (accelerometer, gyro, etc), support for 4G LTE and a variety of bands (depending on model), and a removable 2800mAh battery. The Moto E4 runs Android 7.1 Nougat.
Assuming you buy the phone through Motorola's website, you can get it either unlocked or made for Verizon — note, though, that the Verizon version is only available in black, not fine gold. Unless you have some compelling reason to do otherwise, you should buy the unlocked version — it can be used on Verizon as well as other carriers like T-Mobile and AT&T, plus you can get it in gold and it doesn't cost any more than the Verizon version (which can be used only on Verizon). As well, the piece-meal carriers Ting and Republic Wireless are both offering this budget phone through their own online stores. Republic Wireless is currently offering it for $99.