Moto 360 successor leaked to have 360x360 resolution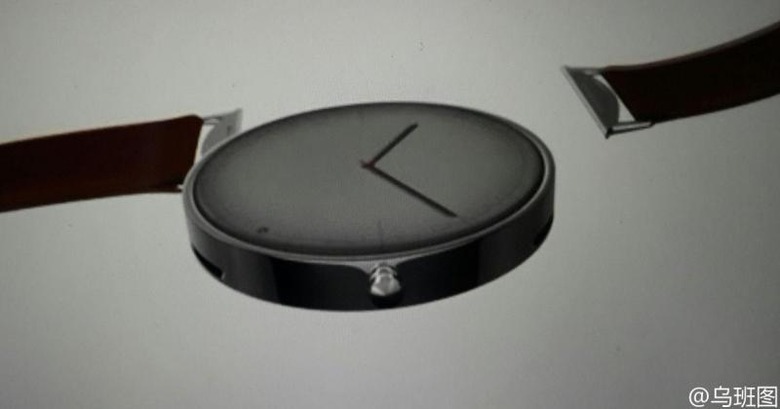 After its initial bout of fame, the Moto 360 has seemingly faded into the background, especially with the arrival of some pretty strong contenders. That's not to say that the Moto 360 has become any less the smartwatch darling that it was, but Motorola does need to step up a bit if it wants to stay on top. A successor to that smartwatch might already be in the works, as "accidentally" leaked last month. Now a new leak has come up claiming that the next Moto 360 will have a higher resolution screen.
The leak last month wasn't really that exciting, just an accidental revelation of Lenovo's and Motorola's new vision for the smartwatch, which practically involves more customization options, an area that Motorola has prided itself in. Perhaps a bit more interesting is the implication that Lenovo, who doesn't have a smartwatch of its own, seems to be fully on board.
The latest word on the next gen Moto 360 gives a bit more insight into the innards of the watch, or at least the part that we see the most. The screen is said to have a resolution of 360x360. Now this is quite significant. The current Moto 360 has a res of only 320x290, which means the next one has a considerably higher resolution. More importantly, the resolution would actually be "square". Could this mean that Motorola has finally ditched that dead zone at the bottom and found a way to push the display drivers to the side without bulking up the watch? We certainly hope so.
Motorola probably needs to get its game on in the smartwatch market if it wants to take the lead again. Although it was the first to reveal a round-faced smartwatch, LG actually beat it to the punch by launching the LG G Watch R first. And now, LG's shiny new Watch Urbane, not the Tizen-based Watch Urbane LTE, has practically claimed the classy Android Wear smartwatch crown the Moto 360 once wore. Motorola does have one ace over LG, and its Moto Maker customization process could very well be the trump that will keep its Moto 360s from fading into obscurity.
VIA: Weibo