Moto 360 nearly ready to ship to I/O 2014 attendees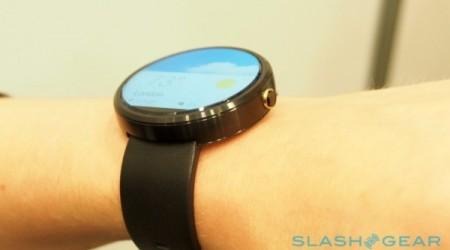 At Google I/O this year, the crowd was given their choice of a LG G Watch or Samsung Gear Live to take home. That was met with some light enthusiasm, but when those sitting at the keynote found out they'd get a Moto 360 sent to them — well, they went absolutely nuts. Motorola has begun sending out notices, telling everyone to expect theirs soon.
Coincidentally, or maybe not so much, the arrival of the Moto 360 comes right around the time we're expected to have an official announcement of the watch. Though Motorola has made no secret of the 360's existence, they've not given it a coming-out party just yet. September 4 is that day.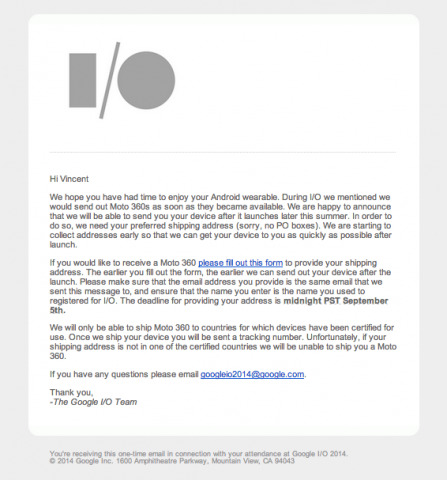 As you can see from the email we received below, the Moto 360 will only be available in countries it has been designated for. That maybe puts the skids on a the worldwide launch many had hoped for.
The sign-ups also seem to indicate a first come, first serve basis. "The earlier you fill out the form, the earlier we can send out your device after launch". Either Motorola is expecting a limited production run at first, or they don't think they can keep up with the groundswell of demand.
Motorola didn't say when those in attendance at I/O would actually get the 360, but the deadline to give them an address is September 5. We'd expect the first units to arrive just after the official announcement.