Moto 360 hits Moto Maker for custom smartwatch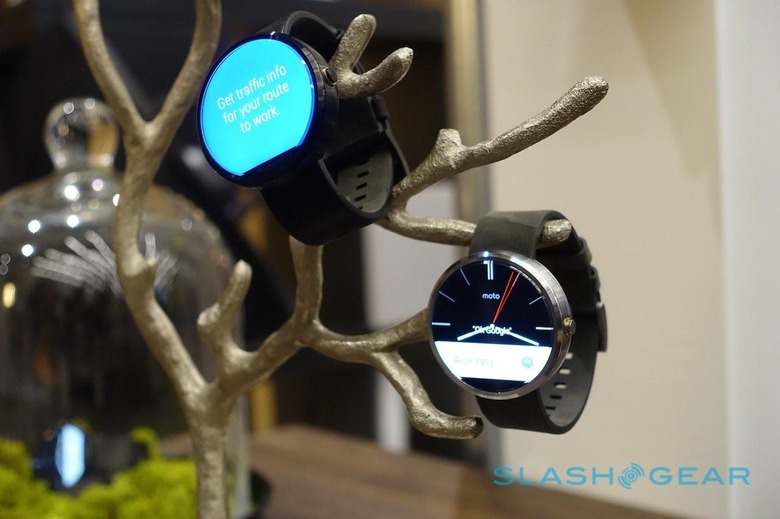 Motorola has added its Moto 360 to Moto Maker, allowing buyers of the smartwatch to customize it with a variety of strap, casing, and face options. The wearable has been on sale for some months now, but it's the first time the circular-faced gadget has been offered customizable from the outset. In total, there are 27 physical combinations that can be pieced together, though that number gets even bigger if you take custom digital watchfaces into account as well.
At present, Motorola has three different casing finishes to choose between: dark metal, light metal, and the most recently-released champagne gold.
After that, nine bands are available, in a variety of sizes and finishes. Three colors of leather – stone, black, and cognac; all 22mm wide – are offered, then light metal or champagne gold 18mm metal bands. The 23mm metal band throws in a dark metal finish, too.
Finally, there's a 24mm metal "mono link" strap.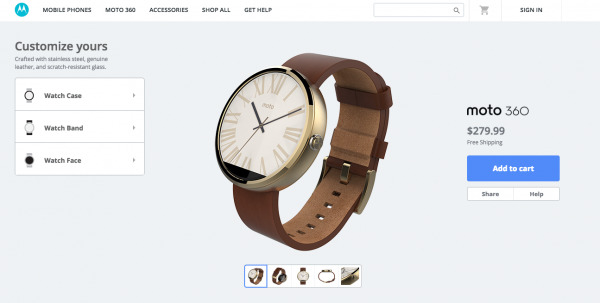 Whether you count the watch face itself among the options – considering you can change that using the companion Android app – depends on how generous you're feeling toward Motorola. Nonetheless, it's an easy way to get your smartwatch looking just how you want it out of the box.
Offering a range of finishes for your wearable is topical right now, with Apple throwing out many color and strap possibilities for the new Apple Watch we tried out yesterday. However, Apple will offer two different body sizes – 38mm and 42mm – to suit different sized wrists, something still relatively unusual in the segment.
The Moto 360 with the leather band is priced at $249 for the light or dark metal finish, with champagne gold a $30 premium; the metal straps are a $50 upgrade, meanwhile.
SOURCE Moto Maker