Moto 360 and Google Glass appear on Google Play store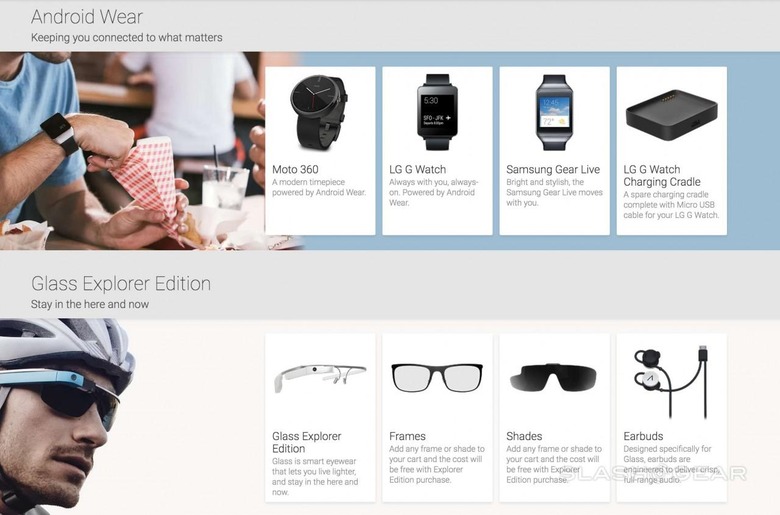 This week Google has updated its device store with a couple of new devices. First – and perhaps most important – is the Google sales portal for Moto 360. Where earlier today Motorola's own sales portal was the only place you'd have been able to purchase their round watch, now Google is bringing the heat as well. Google Glass has been for sale from Google before, but never through Google Play directly.
Google Glass is also up for the public. While you'd have been able to purchase the Google Glass Explorer Edition earlier than today, Google is finally making the big push for the public with their first-level storefront. This portal also includes Frames, Shades, and Earbuds made specifically for Glass.
You'll still be paying a cool $1500 USD for Glass Explorer Edition, while Shares will cost you an extra $150 USD. Frames are available for $255 with or without your prescription, and there's currently a "Free Frame or Shade with Explorer Edition Purchase" deal going on. Purchase the Explorer Edition of Google Glass and you'll get either shades or frames for free – free at checkout, that is.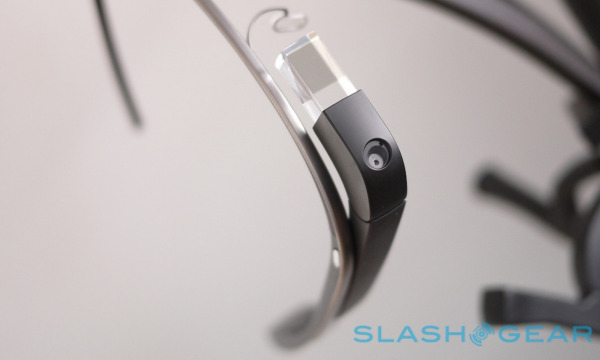 The Google Glass Earbuds work with Glass only, tapping in to the device's audio component with micro USB. You'll be able to purchase these special earbuds for $85 USD.
Moto 360 is available at Google's online store Google Play for the same price as you'd be able to get it from Motorola itself. Available with Black Leather and a black metal rim or Gray "Horween" Leather and a silver metal rim, this device always costs $249.99 USD.
UPDATE: It would appear that the Moto 360 is currently out of stock at Google Play, but it could just be that they've not updated the store to begin sales. We shall see!