Here's the interesting thing about smartwatches: we want them to look like real watches, but also a touch smarter than a traditional timepiece. That's the goal, but it's not been an easy one to achieve. Some watchmakers have gone so far as to block digital representations of their faces from being made available for download. Withings did a good job of straddling the line with Activite, but what about the traditional companies out there? With MotionX, a new platform specifically for those brands, their pieces can be smart, too.

Via a joint venture between Manufacture Modules Technologies (MMT) and Swiss Joint Venture SARL called Fullpower Technologies, MotionX's goal is to "bring the MotionX Horological Smartwatch Open Platform to the Swiss watch industry". Fullpower will oversee the schematic design, firmware, and smartphone apps, as well as all cloud related handoffs.
MotionX is also OS agnostic, and will work with either iOS or Android. All MotionX capable watches will have an analog display alongside their contextual sensors, which Fullpower calls "the link between modern and classic".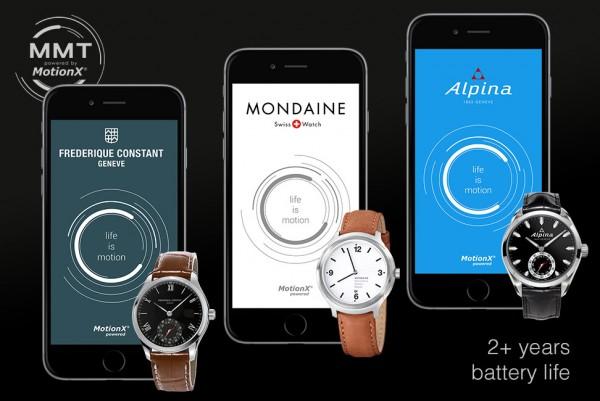 So what can you look forward to with a MotionX smartwatch? According to Fullpower, two years (or better) battery life, even with the analog always-on display. MotionX's proprietary activity tracking features, and Sleeptracker sleep monitoring. You'll also get sleep cycle alarms, activity alerts, and 'coaching' that adapts to your routine and activity level.
The undercurrent here is that dumb watches now have the ability to be smart. Whether or not the companies who make those watches take advantage is another matter altogether, but it's clear the onslaught of smartwatches is concerning for them. We are told to expect the first MotionX watches (we're honestly not sure if we're supposed to call them smartwatches yet) this June.
Source: MotionX