Moshi Urbana review; a modern take on the classic briefcase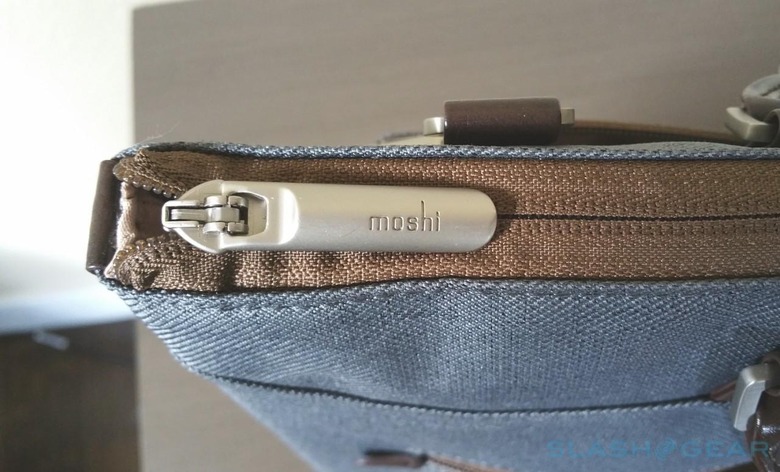 Urbana. The name alone screams Moshi's 'briefcase' is for the city-dwelling folks. The design suggests lawyers with ten-gallon hats won't be buying this one, but the rest of us should take note. Not your typical briefcase, the Urbana brings refined sophistication to the busy urban professional; the ones who catch trains, hail cabs, and take day flights between Los Angeles and San Francisco. Lightweight, feature-rich, and downright cool, Urbana has a little something for everyone who needs to bring it all with them.
A solo outside pocket is just about all that breaks up the design of the Urbana. You've also got a slim hideaway pocket on the other side of Urbana for valuables or small goods. Handles, and shoulder strap D-rings are about the only other things breaking up the aesthetic.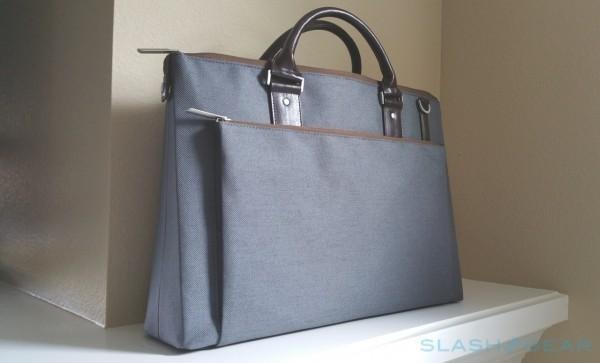 The triangular shape is a bit of new-school thinking for a 'briefcase', but has its merits. It's both roomy and easy to tuck into an overhead or under a seat. It'll sit nicely behind your legs in a cab, too.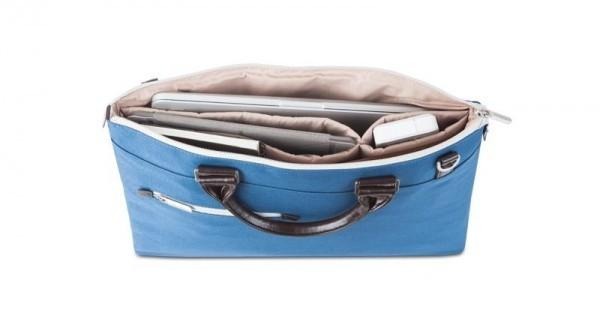 Inside, the laptop and tablet sleeve find a home on the side of the bag, leaving a lot of room for other stuff. I actually took Urbana for an overnight getaway; packing lightly, it was the only bag I needed.
Moshi included a padded strap — something they call ViscoStrap — with Urbana. It's a nice addition, and Moshi says it provides "up to 30% reduction in instantaneous load", which is fancy for 'it won't make you hate carrying a bag full of stuff for a few blocks'.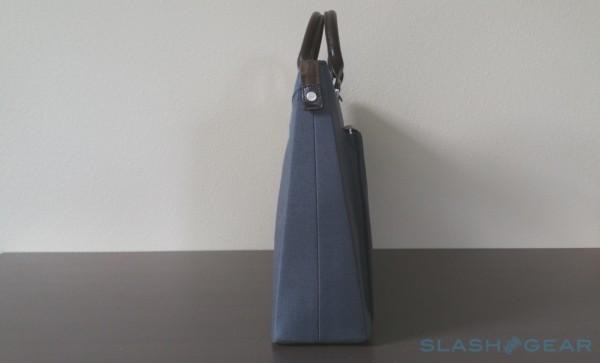 Weather resistant, the case itself is pretty tough. It's as sturdy as any canvas tote I've used.
Urbana is $149.95, and worth every penny for the day traveler. Even around town, Urbana holds its own as a 'briefcase'. The triangular shape is surprisingly useful, but does strike me as a bit feminine. If you've got hangups about that sort of thing, think about that before you buy.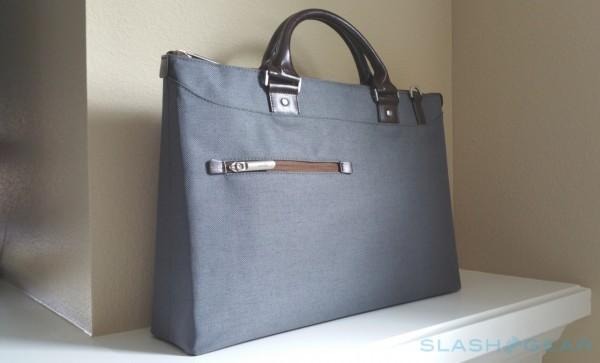 I don't, so I'd happily recommend Urbana, especially for frequent travelers.