Moshi Sensecover review -- all calls, no waiting on the iPhone 6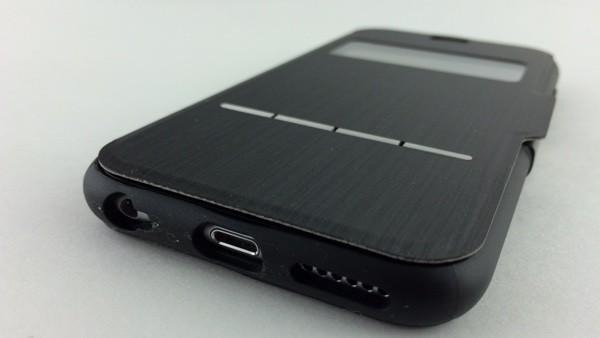 If you make or take a lot of calls, cases might agitate you. Having to flip open a cover just to take a call is a bit annoying, and the lack of screen protection can be concerning. If that sounds like you, we'd suggest the Moshi SenseCover. Not only will you get all-over protection, but the SenseCover offers a really unique touch capacitive sensor on the front flap that allows you to accept a call without ever opening the case up.
As a case, the SenseCover is pretty solid. You'll get a pretty standard offering of port cutouts and button protection. The frame itself is TPU, and the leatherette cover is the same we find on the handsome Kameleon from Moshi.
When open, you can even turn your case into a media viewer in landscape. If you're addicted to taking photos, a camera cutout is big enough for the flash as well. A magnetic clasp keeps your cover shut unless you open it, too.
The real star of the show is the front cover, though. A small window lets you view the date and time, as well as who might be calling. On the bottom, there's a series of what Moshi calls SensArray pads. When you swipe them, it's just like swiping your screen.
Though I don't take a lot of calls on my iPhone, there are those who do. Real Estate agents accept quite a few calls, as do people who run their own business and are always on the go. For them, SenseCover is wonderful.
SenseCover is protective, and overall great for those who take a lot of calls. We're not too fond of the $44.95 price point, but Moshi doesn't make the cheapest cases — only some of the best. If you're interested in the SenseCover case, check out the Moshi website.