Your iPhone 6 is probably your go-to device for just about everything. If you're like many iFans, you keep it in your desk, nightstand, and pull it out all the time. For just about any reason, too. You probably consume a lot of media with your iPhone 6, which makes the iGlaze Kameleon from Moshi a case you should definitely check out. Not only does it secure your phone with Moshi's hybrid construction method, it has a kickstand for those times you want to watch a video or have the screen upright.

Perhaps the most stylish of Moshi's cases, the Kameleon uses Moshi's proprietary hybrid construction, which pairs a polycarbonate frame with a resilient leatherette exterior. Inside, the Kameleon has a very nice microfiber lining to ward off scratches.
Around the back, you'll find a cutout for your Apple logo and camera, while the bottom has access for the lightning and audio jacks. The speaker area also has its own cutout, while the power and volume are protected, but easily accessible.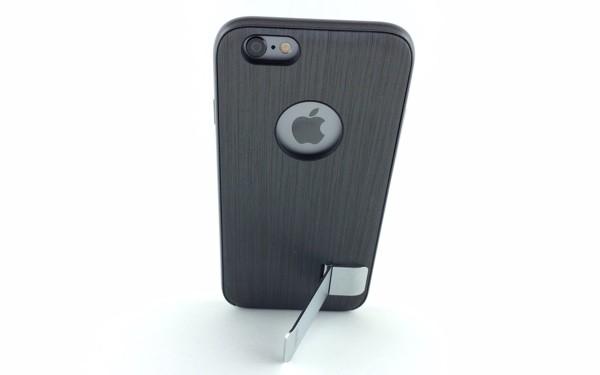 The kickstand is the star, here, and Moshi did a good job with it. It extends to one position, but supports your phone in landscape or portrait mode. It's perfect for Facetime chats or media consumption. It caused me to use Vine way too much.
If there's a downside, it's that Moshi chose to simply mount the kickstand outside the case. It's always there, and doesn't fold into the case body as some others do. I understand the reasoning (Moshi didn't want to take away form the protective properties of the case), but it takes a bit of getting used to.
One thing I found myself enjoying was the raised bump around the screen, which is less pronounced with the Kameleon than it is on some other Moshi cases. I've said before that I'm no fan of this on any case, but it's subdued, here.
Overall, I really like the Kameleon. It's as protective a case as Moshi makes, and is much better looking that any other in their lineup. The kickstand is handy, and great for just keeping your phone upright on your desk or catching some YouTube videos (or Vine — seriously, it's addictive with Kameleon).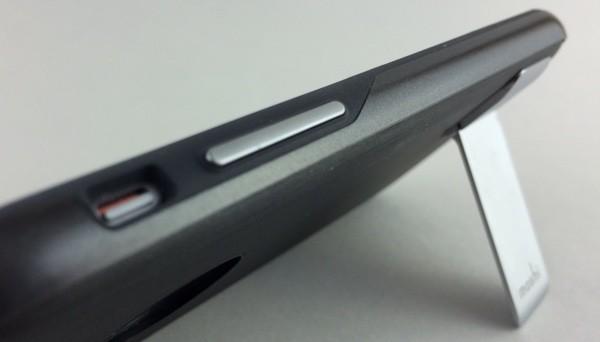 At $54.99, it's an expensive case. You'll find cheaper, but you probably won't find the balance of class and subtle utility that the iGlaze Kameleon offers. I'm not really a fan of cases, but I find myself not wanting to take my iPhone 6 out of the iGlaze Kameleon.