Moshi iPad Air Cases Introduced Alongside Screen Protector, Will Launch This Fall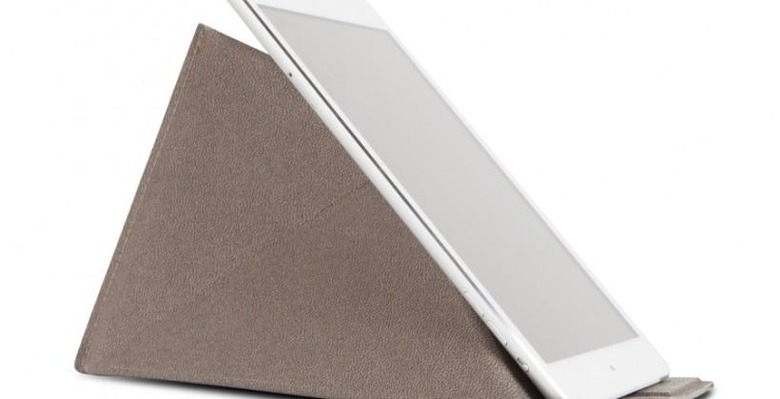 Moshi has introduced a couple new covers for the newly unveiled iPad Air, all of which are slated to launch sometime this fall and follow shortly after Belkin introduced its own offerings for the Apple slate. Along with the new covers also comes the iVisor, a bubble-free washable screen protector for the iPad Air to keep the display in tip-top shape.
First among the batch is the VersaCover Origami case, which will be available for $60 USD in Denim Blue, Sakura Pink, Aloe Green, and Velvet Grey. With this cover, iPad Air owners will get a folding cover with viewing angles for both landscape and portrait orientation, as well as a typing mode for reasons applicable to its name. There's a polycarbonate casing and a microfiber cover to shield the display.
Following this up is the Concerti Folio case for the iPad Air, which will be available for $55 USD in Metro Black. With the Concerti Folio comes a new rotating design, which brings with it a vertical viewing mode that isn't available on other Concerti cases. The case itself is slim in profile, and doubles as a swivel stand to go from portfolio to landscape mode.
As mentioned, Moshi will also be launching iVisor XT and iVisor AG screen protectors for the iPad Air, bringing display protection sans bubbles. There's both a crystal clear option and an anti-glare version, and will be available in black and white options. In the same vein, the company has also announced a VersaPounch Mini combination sleeve for 7 and 8 inch tablets, including the iPad Mini.