Moshi iGlaze Kameleon iPhone 5 kickstand case Review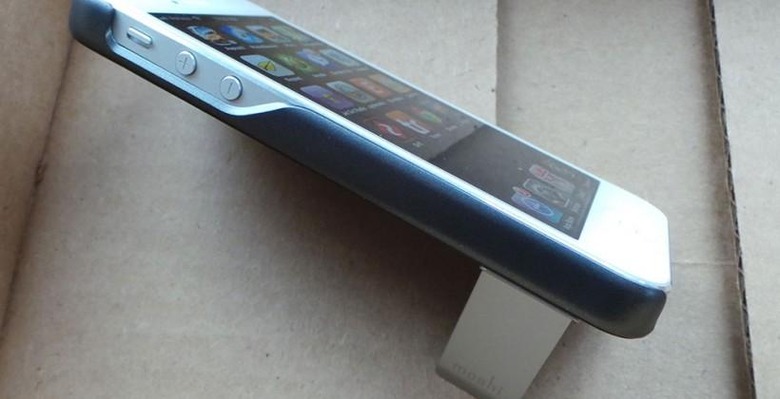 You'll find no lack of highly fashionable accessories for your Apple devices in the archives and active market at Moshi, their newest offering for the iPhone 5 (and the iPad mini) being no set of exceptions. With the iGlaze Kameleon for the iPhone 5 (with models for the iPhone 4 and 4S also being offered up for the masses) you'll be both well protected and ready for stand-up action, with a fabulous form-fitting casing surrounding the device with a hard metal kick-out stand ready at the back for portrait or landscape sitting action.
The iGlaze Kameleon looks and feels extremely similar to the basic iGlaze collection with its cut-out circle set for a full Apple logo peek-a-boo. You've also got full access to each of your ports, switches, and your camera and flash. Best of all (and required for a people such as we), this case does not place any casing around the headphone jack – or at least the closest casing isn't going to interfere with our headphone plugs. That's vital for the on-the-go headphone wearer and/or hard-wired car audio lover.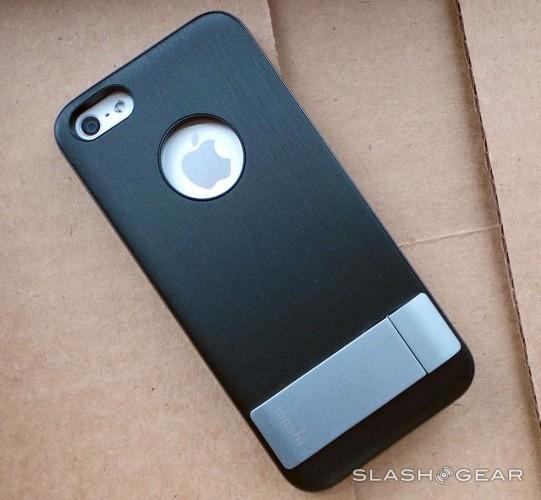 Understated fashion is what we're talking about here, and the kickstand sticks with the theme. You've got the Moshi name/logo sitting near the end of the tail while the bulk of the stand is a perfectly simple flat aluminum, just ever-so-slightly darker than the rim of your iPhone 5. There's also a protective "skin" included in the package that adheres to your iPhone 5's back before you add your iGlaze Kemeleon case – the case attaches on its own, while the skin helps protect the logo of your iPhone through the revealed logo hole. Note here that we've got the black model while there's a white color combination available from Moshi now as well.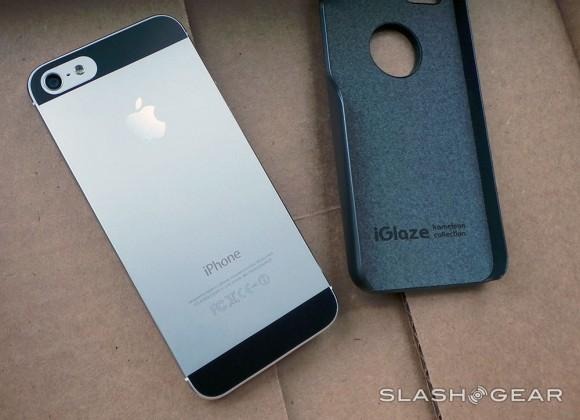 Another case we've just gotten our first chance to take a peek at is made for the iPad mini and called "concerti". This case is made of a hybrid silicone / microfiber inner casing for shock and scratch protection, and includes magnets for Smart Cover functionality. Close it up like a book and your iPad mini falls asleep, pull the elastic band around from the back to keep the whole case closed. This case also stands up and several angels and allows you full access to your back-facing camera, even when the case is folded backward.
The concerti for iPad mini case will run you $45.00 USD and is available right this minute from Moshi. The iGlaze Kameleon is also available now from Moshi and will cost you a cool $49.95. Interestingly enough, you can also use Moshi's own "Xen Credits" for these purchases, these being points you earn from Moshi for special events and through your friends adding your name to their purchases upon payment – wild stuff!