Mortal Kombat Arcade Kollection Arriving This Summer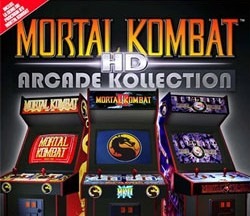 Mortal Kombat, the ninth installment just launched last month, and now Warner Bros is bringing back the first three versions in a Mortal Kombat Arcade Kollection package. The collection is considered "arcade-perfect" ports of the originals.
"We are very excited to finally have the first three Mortal Kombat games available in one download package for long-time and new fans to play," said NetherRealm Studios creative director Ed Boon. "With the release of our 2011 Mortal Kombat, and its return to 2D game play, players have been asking for these [K]lassic titles and we are happy to deliver them."
The collection has been recreated by a separate development company, Other Ocean, and aims to please fans with the chance to play through the classics and rediscover their favorite characters, fatalities, and environments. The collection will be downloadable to Xbox LIVE, PlayStation Network, and to PCs starting in late summer fir $9.99.
[via EL33TOnline]