Mortal Kombat 11 Kollector's Edition includes life-size Scorpion mask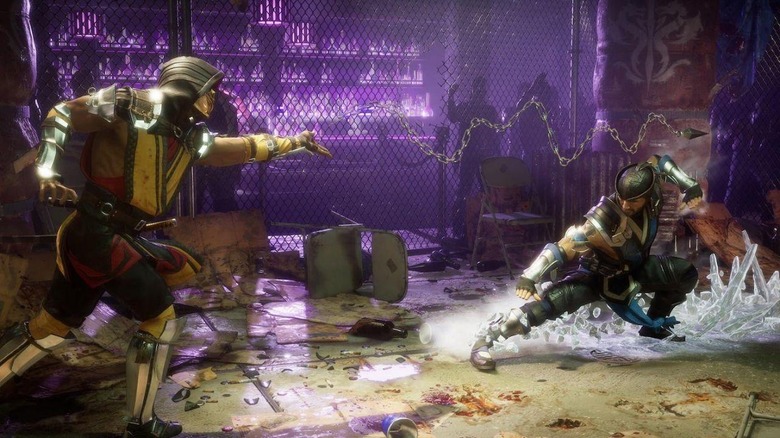 Fighting game fans are eagerly poring over all the newly released details on the upcoming Mortal Kombat 11. Following an announcement teaser back in December, this week saw the first real info spilled on the game direct from developer NetherRealm Studios, including gameplay modes, character roster, abilities, and the series' iconic fatalities. Also revealed were the different editions the game will be available in, including a special collector's edition focusing on none other than Scorpion.
Dubbed the Mortal Kombat 11 Kollector's Edition, the package's main item is a 1:1 life-size replica of the mask worn by Scorpion, one of the long-running game series' main fighters. No word if the mask can actually be worn or if it's just meant for display like a statue, but it's likely to appeal to die-hard Mortal Kombat fan either way.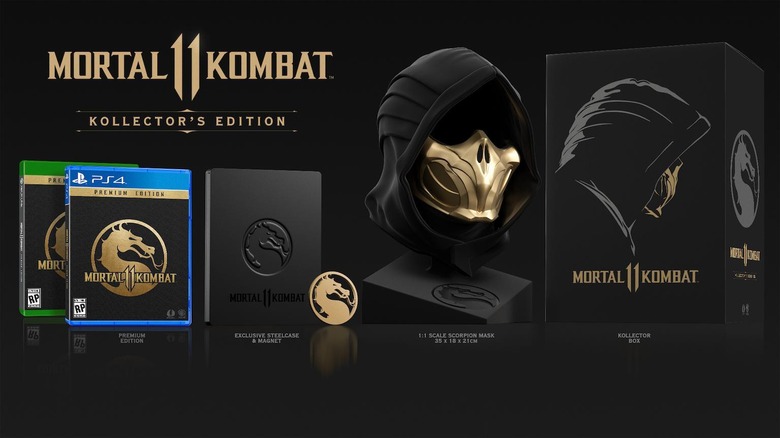 The other contents of the Kollector's Edition include a copy of the Mortal Kombat 11 Premium Edition, which comes with the Kombat Pack of digital extras, as well as a logo magnet, a Steelbook case, and authenticity plaque, all wrapped up in a fancy black collector's box. The Kollector's Edition will be exclusive to GameStop in the US, however pricing hasn't been revealed just yet, and it seems limited to just the PS4 and Xbox One versions of the game.
Pick up the Kollector's Edition of #MK11! https://t.co/VO4a7I2NOV pic.twitter.com/dZbOz8WAvI

— Mortal Kombat 11 Ultimate (@MortalKombat) January 17, 2019
For those who aren't digging the mask, the MK11 Premium Edition is available on its own for $100. This version bundles the base game with the Kombat Pack, which gives players six additional DLC characters, seven bonus skins, seven sets of gear, and one week of exclusive early access to new DLC characters.
Mortal Kombat 11 will be released on April 23rd for PS4, Xbox One, Switch, and PC. Pre-orders for any version of the game (standard, Premium, or Kollector's) will get the bonus playable character Shao Kahn, while PS4 and Xbox One pre-orders will get access to game's exclusive beta on March 28th.