Morgan's EV3 Is The Electric Car Nikola Tesla Would've Actually Built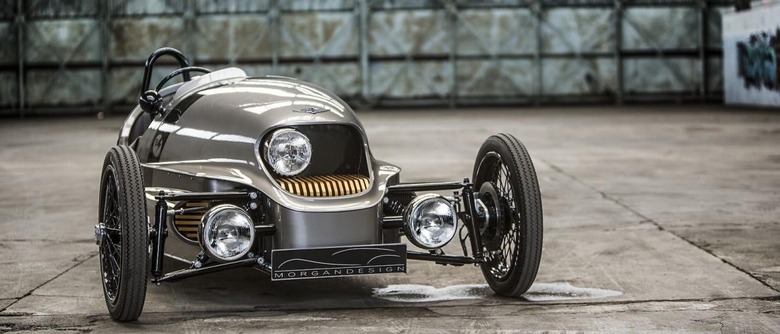 British automaker Morgan might not be the first company you think of when it comes to electric cars, but the storied marque's latest model switches gas for green in an eye-catching way. The Morgan EV3, shown off in pre-production form for the first time at the Geneva Motor Show 2016 this week, keeps the three wheels of the company's earlier cars but drives them with an electric powertrain.
Morgan first teased its EV ambitions last year, showing off a concept version of the EV3. This latest car is dubbed "pre-production phase" and features a new body and changed interior.
Since a Morgan is all about lightweight performance – its gas-powered three-wheelers have a 2.0-liter engine dropped into a 1,157 pound car – the EV3 had to be light. In fact, curb weight is down over the gasoline versions, with Morgan saying that the car is less than 1,102 pounds.
That's in no small part down to the composite carbon panels used for the hood, tonneau cover, and side pods, which join the aluminum panels and ash wood frame that Morgan is known for.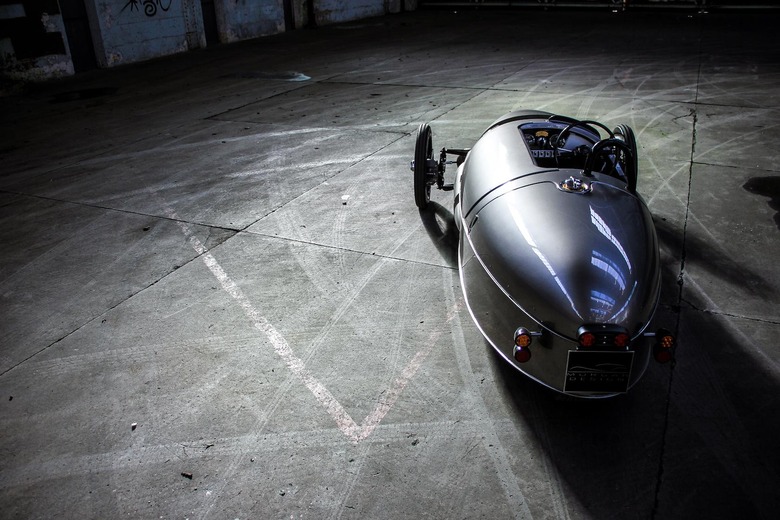 Integrated into the tubular space frame chassis is a 20 KWh lithium battery, which powers a 47 kW electric motor on the rear wheel. Morgan claims 150 miles of range from a single charge.
0-62 mph takes under 9 seconds, the company promises, while top speed is "in excess of 90 mph" it's said. Not the biggest numbers we've ever seen from an electric car, no, but it'll probably feel a whole lot faster since there's not only no roof, but no windshield either.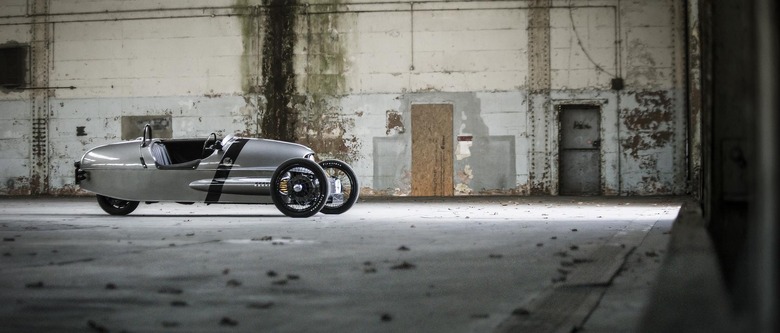 People might not be able to hear you coming, but once they catch a glimpse you should probably expect to be the subject of a fair few Instagram and Snapchat photos. Morgan's styling is a mixture of its own heritage blended with 1930s racers and the space-age aesthetic whimsy of the 1950s.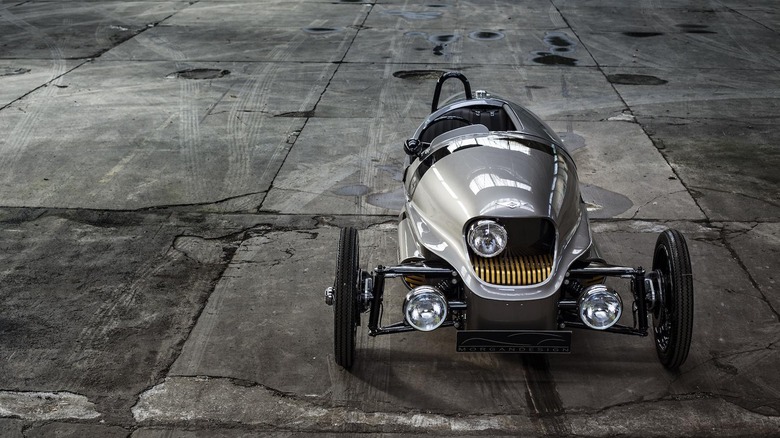 That includes the asymmetrical headlamps, with the third "eye" placed off-center above a row of fins that could be borrowed straight from the headpiece of Robbie the Robot.
Not all the detailing is decorative, mind; the brass fins are used for battery cooling, for example.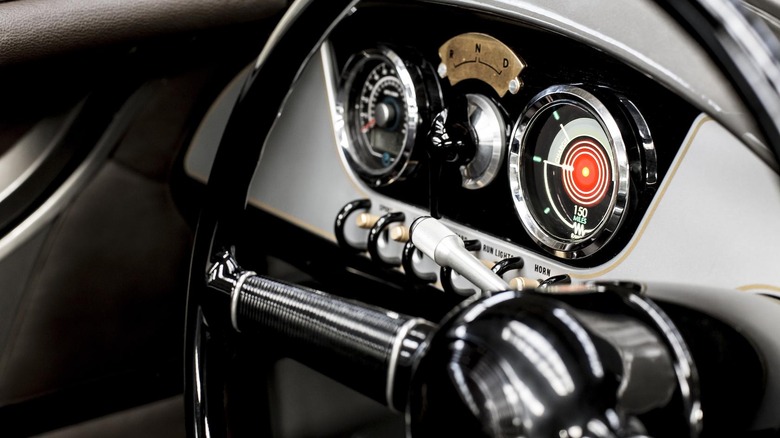 Inside, think along the lines of "Nikola Tesla's Laboratory" and you're on the right track.
Morgan says the EV3 will – in final production form – show up on dealer forecourts around the end of 2016, and though final pricing is yet to be confirmed, it's expecting the car to carry a similar sticker to its gas-powered sibling.
MORE Morgan