More Zune HD details emerge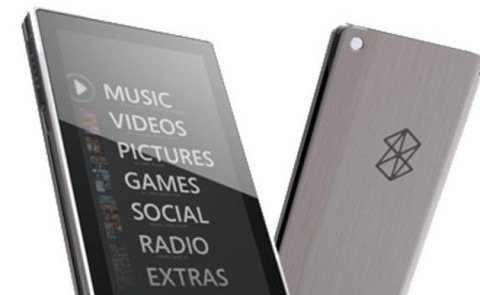 After artwork images leaked online of the new Zune HD, more details are now coming out about the next generation MP3 player from Microsoft. The Zune HD is rumored to feature an AMOLED capacitive touch display with a 16:9 aspect ratio, and HDMI out. It will coming in 16GB and 32GB flavors, and will be poised to compete directly with Apple's iPod Touch.
There is some wild speculation that the small device will be able to play 3D XBox games as well, utilizing an NVidia chipset to do so. Of course the device will also feature a full HTML web browser, but hopefully it will be nothing like Internet Explorer on Windows Mobile. One would also hope that a native Microsoft browser would be able to support Microsoft Silverlight, and potentially Flash, considering the rumored graphics chipset. If that were so, it could give the Zune HD a leg up on the iPod Touch.
Microsoft's Zune has always been the underdog in the personal media player world, though recently the Zune market share jumped to 4% in 2008, against Apple's domination of the market. The Zune HD would be the right step for Microsoft, though the device is more imitative of current Apple iPod Touch features than cutting edge in design. If the device could play 3D Xbox games, it could also position itself as a competitor for the Sony PSP.
[Via Neowin.net]