4th Gen Zune coming to compete with iPod Touch?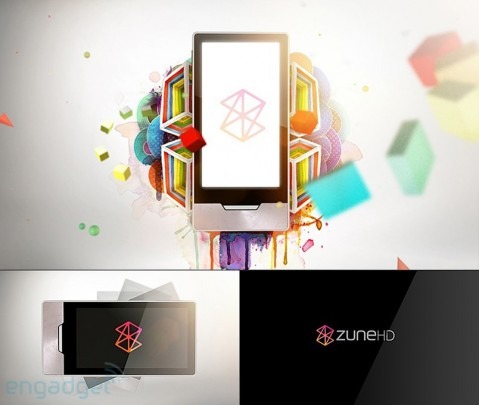 Engadget got a hold of some artwork of the new Zune HD. At first it was believed to simply be a concept, but there are rumors coming from "sources close to Zune" that this is indeed the next Zune. The Zune 4th Generation will be a bit smaller than the iPod Touch, and have competitive features.
The Zune is Microsoft's entry into the portable multimedia device field, and has always been overshadowed by Apple's iPods. The Zune 4th Generation would offer users a touchscreen display and other features similar to the current iPod Touch, though it remains to be seen if there will be an Application Store for the Zune like there is for the iPod Touch.
Microsoft released the first Zune in 2006. The first generation featured a 30 GB hard drive, WiFi for sharing music with friends, and a radio FM Tuner. While many view it as a decent music player in its own right, Apple's penetration of the music player market has been too great for the Zune to overcome in any sense.
[Via Engadget]