More Xbox exclusives on other consoles? Don't get your hopes up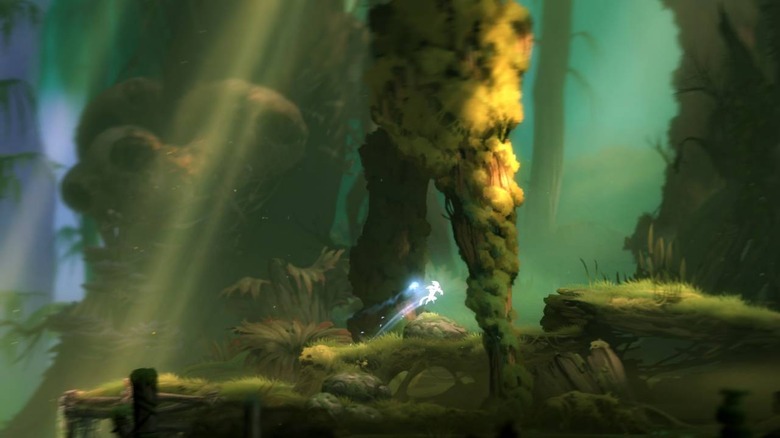 Earlier this week, Nintendo announced that Ori and the Blind Forest is coming to the Switch later this year. That was a particularly surprising announcement because up until it happened, Ori and the Blind Forest was an Xbox One console exclusive. If you thought that maybe this meant Microsoft would consider bringing other exclusives to platforms like the Switch and the PlayStation 4, you might want to pump the breaks, because Microsoft says that isn't happening.
In a statement issued to GamesIndustry, Microsoft said that it has "no plans" to bring additional exclusives to other platforms. While we probably shouldn't have expected Microsoft games on something like the PlayStation 4, Microsoft has been very friendly with Nintendo lately, not only through the announcement of Ori and the Blind Forest for Switch, but also by allowing Nintendo to add Banjo-Kazooie to Super Smash Bros. Ultimate as a DLC fighter.
Still, judging from Microsoft's statement today, these instances of it playing nice with Nintendo aren't indicative of a larger trend, as the company wants to focus on its own platforms from here on out and pursue features like cross-play instead. Check out the full statement below:
The past year has been an exciting time for us as we have more than doubled the internal creative teams making up Xbox Game Studios. As these new studios transitioned in, we were aware of some existing commitments to other platforms and will honor them. However, going forward these new studios will focus on making games for our platforms. We have no plans to further expand our exclusive first party games to other consoles. We continue to believe deeply in cross play and progression of games with the right flexibility for developers to insure a fair and fun experience.
So, even though it's exciting to see Ori and the Blind Forest on the way to Switch, Microsoft isn't going to make a habit of doing things like this. That, unfortunately, means we probably won't see Ori's upcoming sequel, Ori and the Will of the Wisps, on the Switch in the future. Currently, Ori and the Will of the Wisps is scheduled to launch on Xbox One and Windows 10 on February 11th, 2020.
Of course, this doesn't necessarily mean that you'll need to buy an Xbox to play Microsoft's games in the future. Not only has Microsoft committed to bringing its Xbox Game Studios titles to PC, but GamesIndustry reminds us that its IP will be available on other devices through Project xCloud, the company's incoming streaming service. We'll be keeping an eye out for more on Project xCloud, so stay tuned.