More Sony PS3 motion controller details revealed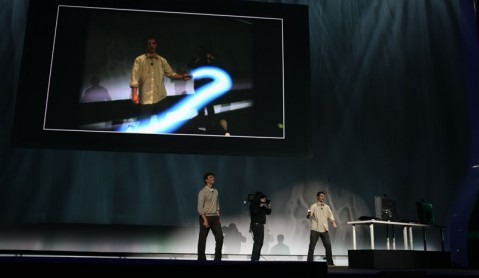 Sony let slip a bit more information about their PlayStation 3 motion control tech today, giving those who were anxious to hear more about it at E3 this year a little bit of reprieve from their desperate need to know more.
Apparently, developers can start making their own content for the new technology via the PS3 Software Development Kit. This SDK sports head tracking and face tracking abilities, giving developers quite a bit to work with just right there.
The new motion controller will also have force feedback rumble, voice input and voice recognition. Likewise, the PlayStation Eye can track four controllers at once. We still don't know pricing or anything like that, but the new motion controllers are still expected by spring of next year.