More pics of prototype Sony Ericsson Windows Phone 7 smartphone leak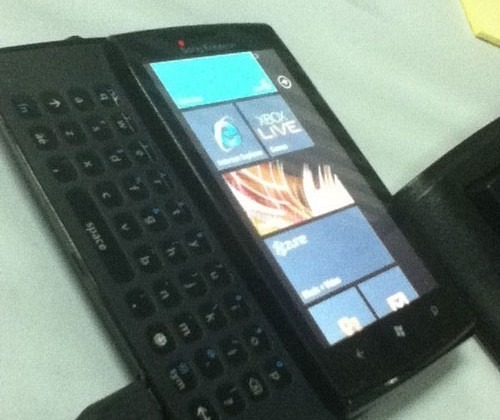 If you are a Windows Phone 7 fan, some more pics of a Sony Ericsson prototype device running the OS have leaked. We don't really have any specs to go along with the leaked shots but we can glean a few details.
We know this is a prototype thanks to the nice little label on the bottom of the smartphone in one of the pics. The phone has a slide-out landscape QWERTY keyboard that appears to have keys that are well spaced. There is some scuttlebutt that this handset may have been scrapped since Microsoft and SE failed to come to an agreement on WinPo 7 after MWC 2010 last year.
SE was noted at the show to be one of the launch partners for Windows Phone 7 and that never happened. What we are seeing here could be a prototype phone dubbed the Julie from 2010 or this could be a new device. At this point speculation is all we have.
[via WMpoweruser]