More HTC Pictures: HTC Advantage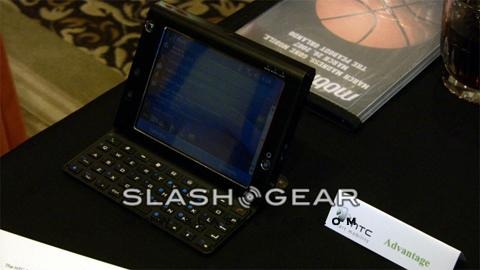 We were fortunate to see one of the new HTC products that we've heard so much about at the CTIA Wireless show in Orlando, and we've got some great pictures for you.
It looks like it will be packed with features including WiFi, Bluetooth, built-in GPS, and 3G connectivity. You'll have 8GB of storage space, 256MB of flash memory, 128MB of RAM and a miniSD card slot for expansion. All of this is powered by WM6 and can be viewed on a 5-inch VGA touch screen.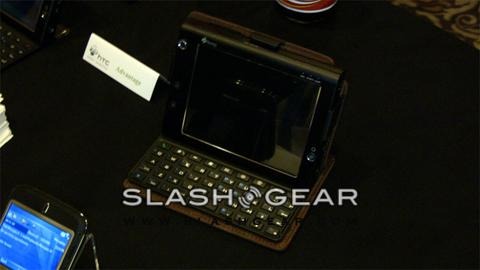 An interesting note is that HTC is releasing its latest products under their own HTC name. Prior to this they would have their products branded by carriers such as Cingular.