More fret pounding fun with Guitar Hero III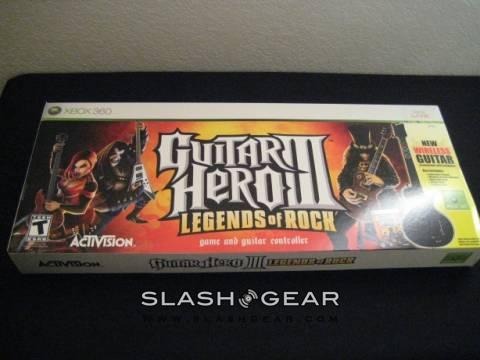 RedOctane was kind enough to send us the newest entry to their Guitar Hero franchise, Guitar Hero III. After many hours of co-op, boss battles and blisters, I can say that Guitar Hero III fills my music infused video game fix more than Dance Dance Revolution ever could.
The game (like its predecessors) comes packaged with a guitar controller. Only this time the guitar comes in two pieces. The Xbox 360 version of the game was developed by Neversoft, and included a Gibson Les Paul style controller. They also included a nifty faceplate for our new axe.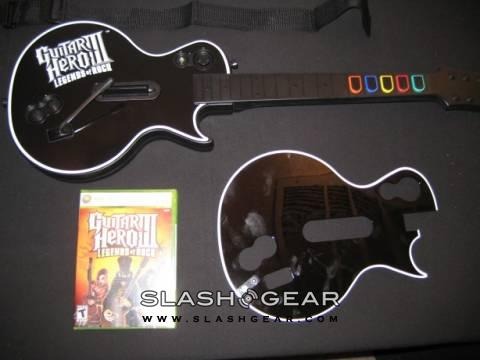 The wireless guitars add a new level of freedom, and allow you to truly rock out. I'll admit a lamp or two got knocked over throughout the course of the evening.
New modes of play create a bit more replay value. Some songs are only unlocked by playing through co-op career mode. And with online and local battling you can school your friends in the living room or across the pond, in an all out "power up" fueled head to head.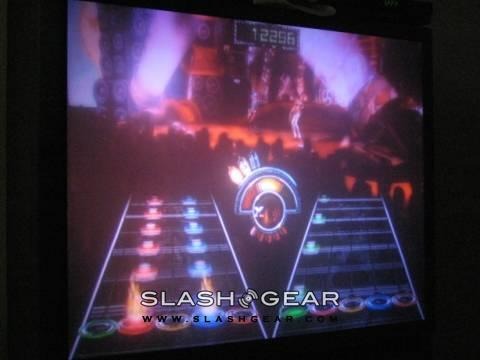 Plenty of characters, songs and other extras to unlock, and downloadable content keeps you playing. But bottom line – it's the same guitar hero we all love with a much better track list, and a few features we wish we had from the start.