More BlackBerry phones coming, one leaks out from Indonesia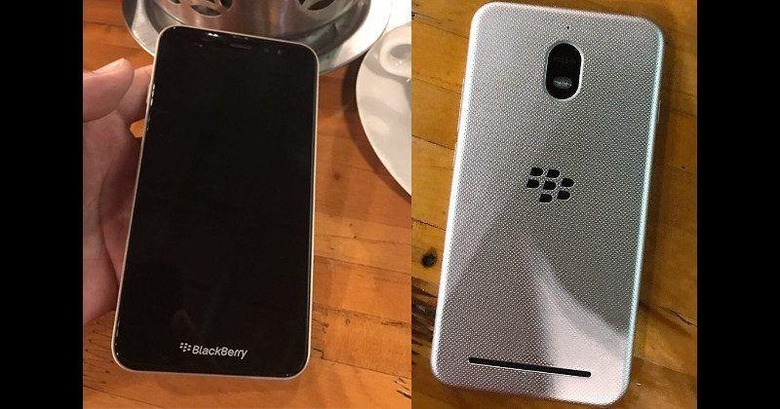 It may seem ironic at first brush that there might actually be more BlackBerry smartphones released after BlackBerry itself decided to stop making its own smartphones. That is, of course, also an expected consequence since the production of devices is no longer dependent on BlackBerry's capabilities. The year may have kicked off with the BlackBerry KEYone, previously the "Mercury", but 2017 may see at least 5 new BB phones launched. One from BB Merah Putih in Indonesia, might actually be closer to launch.
Officially, BlackBerry has only announced a partnership with India's Optiemus to make new BlackBerry smartphones, but it has not detailed when that would happen. But now, leaked photos of a BlackBerry smartphone coming from Indonesia's PT BB Merah Putih hint that this might actually be ready really soon. BlackBerry and the Indonesian manufacturer signed their deal last year, so it's not completely surprising that it might arrive first.
The BB Merah Putih won't be a KEYone or PRIV or even a DTEK50. It will most likely be a mid-range smartphone more common in that market. In fact, rumors have it running on a Snapdragon 425 with a 5.5-inch 720p screen. Curiously, those rumors also put 4 GB RAM inside, which does mirror usual BlackBerry's "mix and match" spec soup.
As for the other three 2017 BlackBerry smartphones, those would all be coming from TCL and probably with a global market in its crosshair. TCL is wasting no time squuezing out as much as it can from its partnership with BlackBerry. According to an insider source, the first one will be an all-touchscreen phone similar to the DTEK50 and DTEK60, both of which were also made by TCL for BlackBerry. They won't, however, bear the DTEK name.
VIA: CNET, CrackBerry