More 10-inch Acer Aspire One photos surface in multiple colors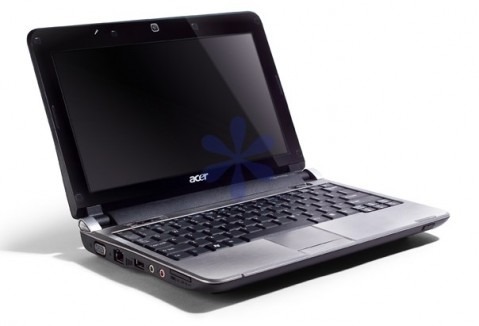 Just this morning details about the new 10.1-inch variation of the Acer Aspire One leaked onto the net with not much information that we do not already know. Well it appears that yet again pictures have found there way to us, this time in three pretty familiar colors to better suit everybody.
It looks like Acer is doing a good just of scaling up the size of their portable notebook without loosing the basic concept. We can see that the trackpad buttons have made a bit of a journey to just below the pad. .  Good news though on the underside of the device as there are not three panes that can be removed to access the internals rather than the one that was previously on the Aspire One. Also the second memory card reader has been removed from this mode
As we stated previously the new 10.1-inch Acer Aspire is expected to include the standard Atom processor and anywhere up to 2GB of RAM. The screen should have the same 1024 x 600 screen resolution as seen in previous modes.  It is nice to see a larger screen without bumping the price up to a higher price range.
(Thanks Riccardo!)