Mophie's new portable battery can be charged with a Lightning cable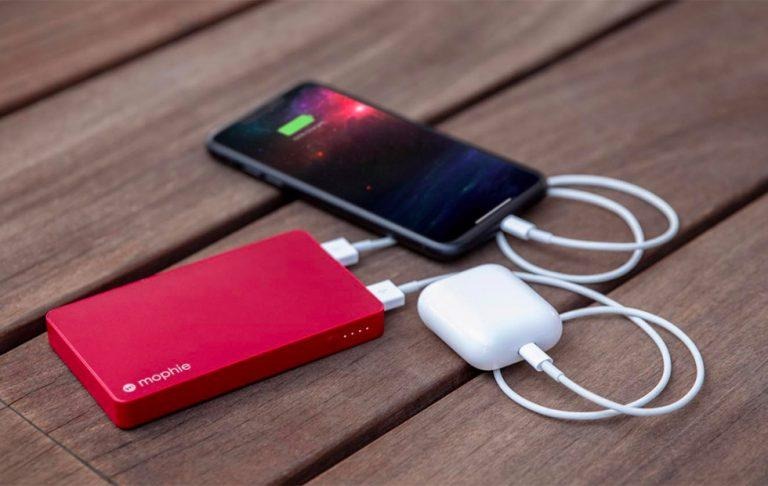 Mophie has launched its new Powerstation with Lightning Connector, a 5050mAh external battery featuring both USB-A ports and Apple's Lightning port. With this, Apple users can charge the battery using the same Lightning cable they use with their iPhone, iPad, and AirPods. The Powerstation itself can be used to recharge any USB device, including USB headphones, any smartphone, and more.
The Powerstation with Lightning Connector offers enough energy to power the iPhone X for 20 hours, the iPad mini 4 for 7 hours, and the iPad 10.5 for 4 hours, according to the company. Though external batteries aren't anything new, they usually come with a micro USB or USB-C port, which is great for PC and Android users, but requires Apple device owners to carry around an extra cable.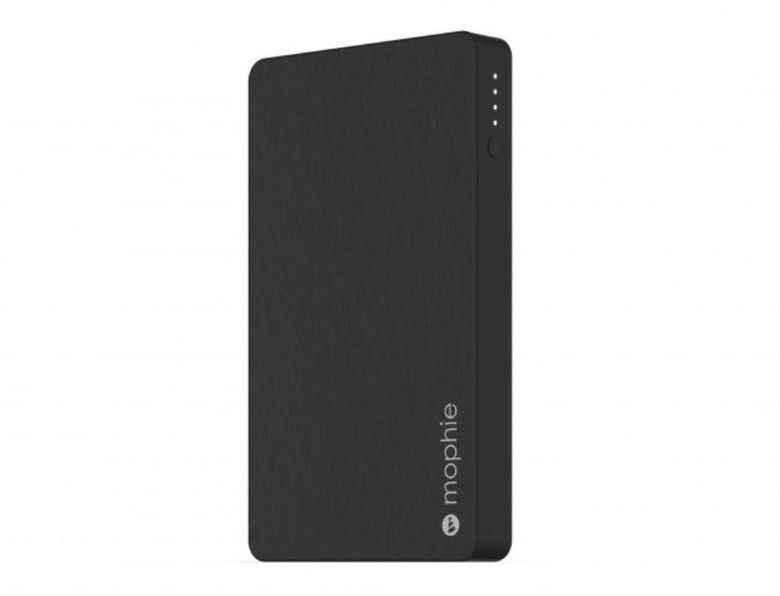 The inclusion of a Lighting connector for recharging enables users to utilize their regular iPhone or iPad charger. The Powerstation supports Priority+ Charging, which means the device — when plugged into a wall outlet — will power a connected device first, then recharge its own internal batteries.
In addition to the Lightning connector, the new Mophie model features two USB-A ports, which can be used with USB-C, micro USB, and Lightning charging cables. One port offers 10 watt fast charging and the other provides 5 watts, which can be used with phones, headphones, and other smaller devices. Both ports can be used to charge two devices at the same time.
The external battery sports an aluminum finish in red, grey, and black color options. The device features LED power indicators with a total of four lights, each representing a chunk of the device's existing charge level. The Powerstation with Lightning connector is available from Mophie now for $59.95 USD.