Mophie powerstation PD and PD XL universal batteries offer fast charging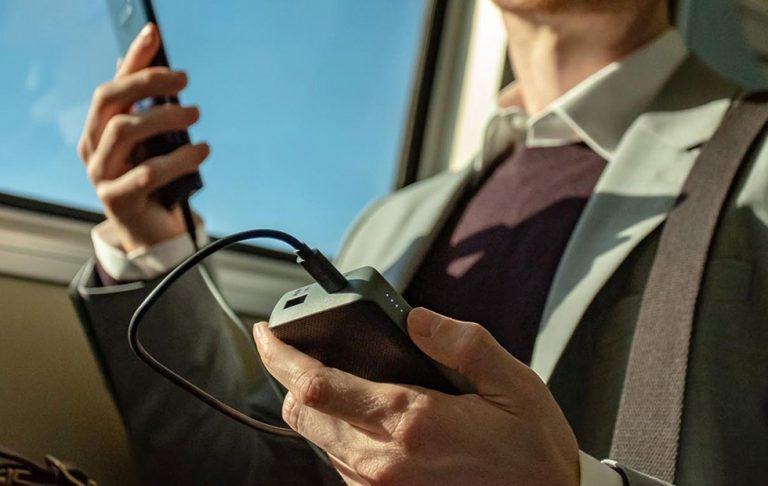 Mophie has launched a pair of universal batteries for USB devices, the powerstation PD and PD XL. Both batteries support fast charging, making it possible to rapidly charge compatible devices, including certain smartphones, tablets, and headphones. As its name suggests, the PD XL battery has the highest capacity in the series at 10,500mAh, which eclipses the PD model's 6,700mAh capacity.
The powerstation PD and PD XL is a fairly standard looking external battery, featuring LED power indicators and a power button. Both universal batteries feature a USB-A and USB-C port, making it possible to charge Lightning and a variety of USB devices.
The batteries support 15W and 18W charging, which means devices that support fast charging can be rapidly recharged in the absence of a wall outlet. The powerstation PD models support simultaneously recharging two devices at the same time, plus there's Priority+ which ensures the power is sent to devices before the battery itself (assuming it is plugged into an outlet).
In addition to charging devices rapidly, the powerstation PD batteries can also be rapidly charged themselves, a key feature to avoid all-night battery recharging sessions. A total of four LED lights show the charge status and how much battery life remains.
Both batteries feature a design that is said to resist scuffs and scratches when in storage. The regular PD model weighs a little over 5 ounces, while the powerstation PD XL weighs a bit more at 7.2oz. The regular powerstation PD is priced at $59.95 USD and the PD XL is $79.95 USD.