These new Mophie batteries charge with your iPhone's cable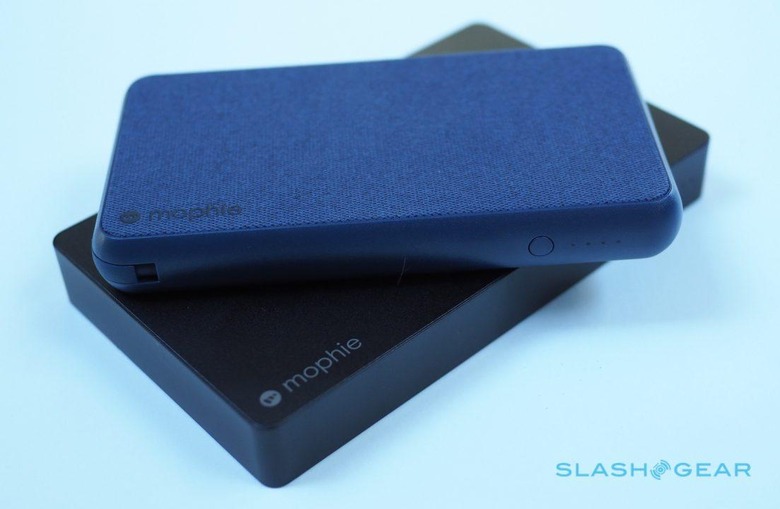 Mophie has a new range of Powerstation external batteries that can recharge via Apple Lightning, cutting down the number of power adapters iPhone users need to carry. Four new Mophie Powerstations are being launched today, with batteries running the gamut from 20 hours more runtime for your iPhone X, though to more than 18 hours for a thirsty iPad.
It's the first time we've seen Apple's Lightning connector used on an external battery, and honestly it makes a lot of sense. Mophie's previous Powerstations have used USB-A or USB-C to recharge, but that means travelers who use iOS devices like an iPhone or iPad have needed to put a second adapter in their bag.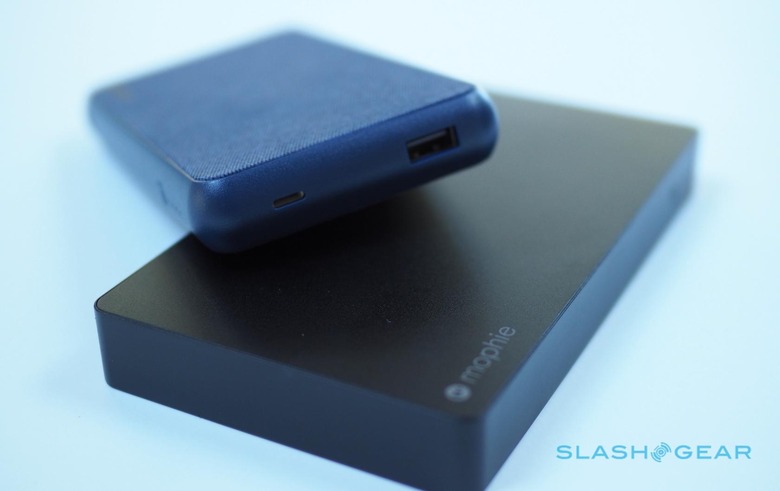 The smallest is the Mophie Powerstation, which has a 6,040 mAh battery inside. It gets two USB-A ports – each of which deliver 10W – which could be used with your Lightning cable to recharge an iPhone or iPad, or with any other USB-A cable for non-Apple devices. Mophie says you'll get more than 20 hours of iPhone X use from it, or 8+ hours of iPad mini 4 use, or 5+ hours of 10.5-inch iPad.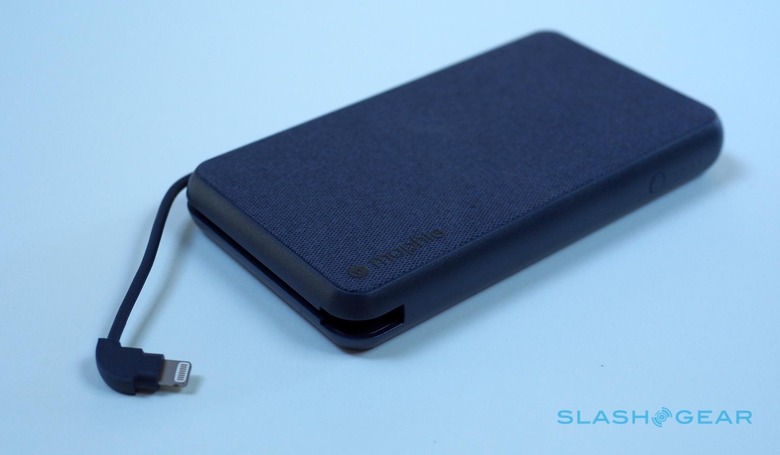 Riffing off that is the Powerstation Plus, which keeps the same battery size but swaps one of the USB ports for an integrated Lightning connector on a short cord. That means you can plug it directly into your iPhone without needing a separate cord. Both have Priority+ Charging, which means that if your iPhone is plugged into the Mophie, and then the Mophie is plugged into the wall, it'll make sure your phone is charged up fully before it starts on the Powerstation itself.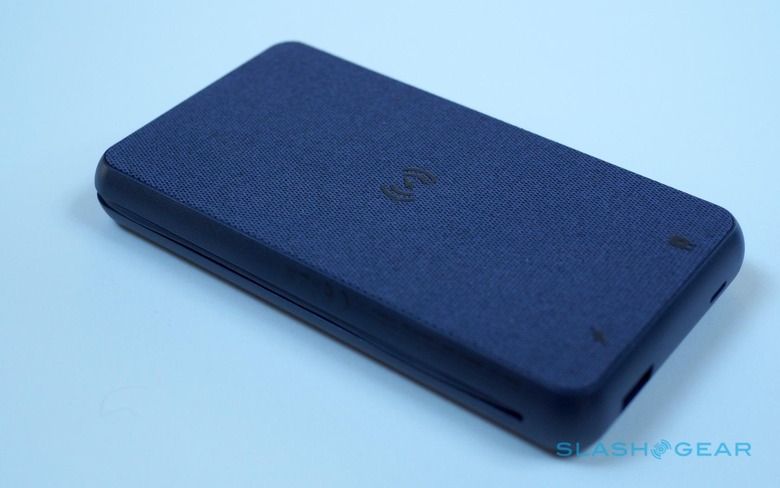 Then there's the Powerstation Plus XL. That ostensibly looks the same as the regular Plus – including the built-in Lightning cable – but it has a bigger, 10,000 mAh battery that Mophie says will deliver 34+ hours of use for an iPhone X, or 9+ for an iPad 10.5. It also has Qi recharging support: you can put the Powerstation Plus XL on a Qi charging pad, and it'll recharge its internal battery that way.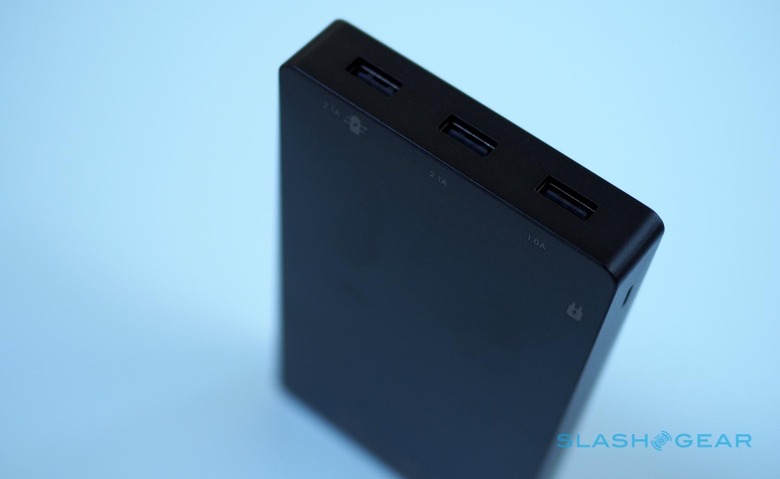 Finally, there's the Mophie Powerstation XXL. That has a whopping 20,200 mAh battery inside, for over 70 hours of iPhone X use, or over 18 hours of iPad 10.5 use. It has two 2.1A high-output USB-A ports and a third, 1A USB-A port, together with the Lightning charging port on the side. As with all four of the new batteries, there's a four-LED gage to show current charge levels.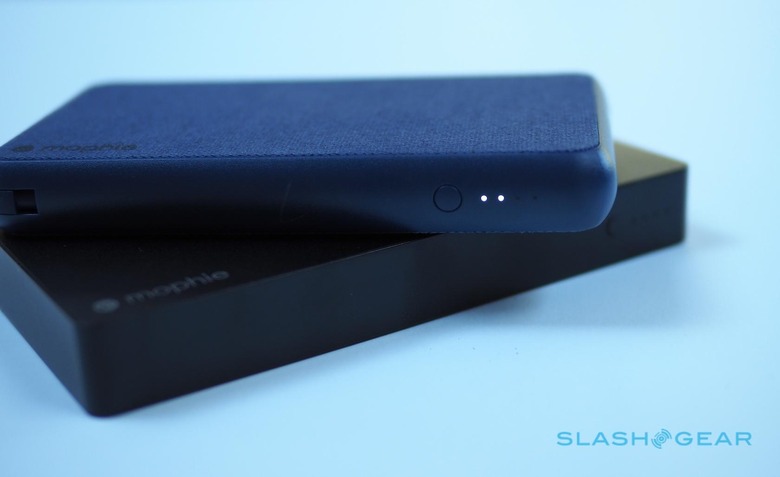 Mophie says the new Powerstation batteries with Lightning are available exclusively from Apple or Mophie direct from today. The Powerstation is priced at $59.95, while the Powerstation Plus is $79.95. The Powerstation Plus XL is $99.95, as is the Powerstation XXL. Colors vary depending on model.