Mophie has launched its newest portable battery, but the Powerstation Hub promises to do more than just give your phone a top-up while you're away from home. While the black block may well be a 6,100 mAh battery, it also has an integrated AC adapter built in, complete with pop-out prongs.
The idea is that you can plug the Powerstation Hub into the wall when you're at home or at the office, and use it to charge up your phone, tablet, or other gadgets as you would with a regular power adapter. There are are two USB-A ports, one supporting Quick Charge 3.0 15W and the other a 5W port, together with a USB-C PD port that works as both an input and an output.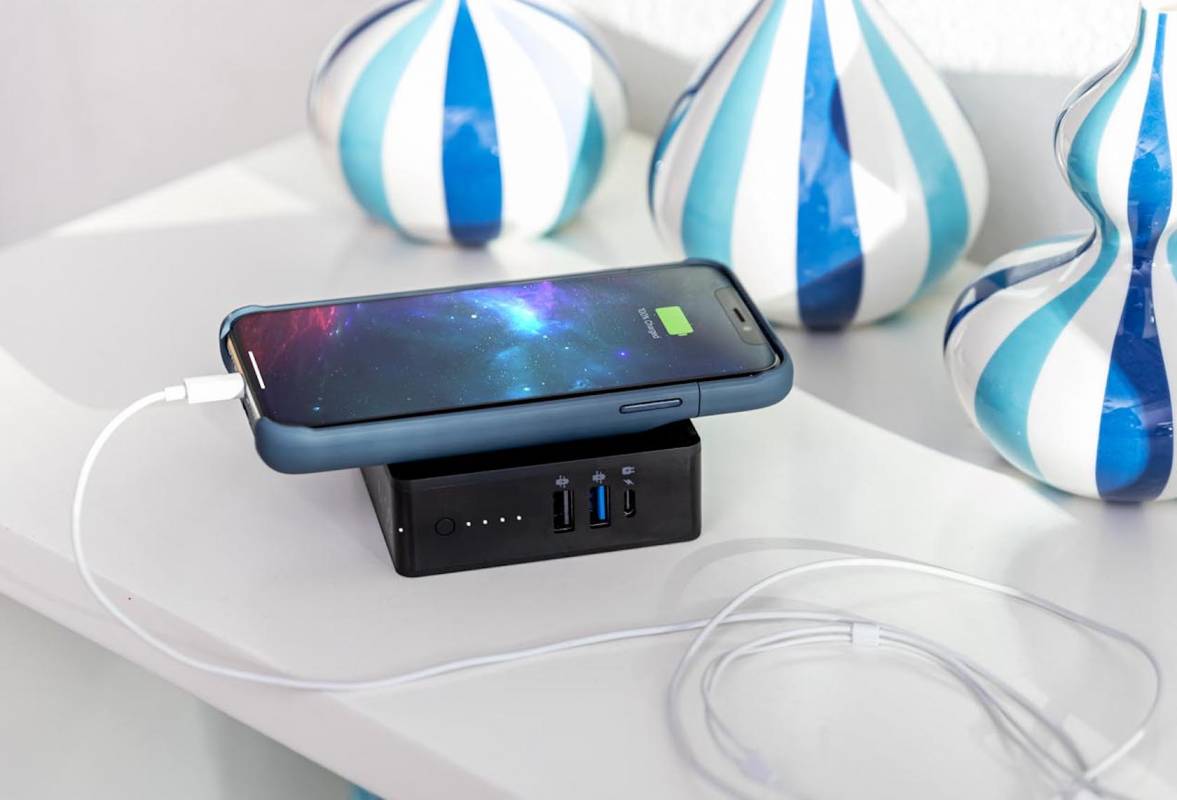 The top surface, meanwhile, is a Qi wireless charging pad. If you've got a recent smartphone – like an iPhone XS or a Samsung Galaxy S10 – or indeed Qi-enabled accessories like the latest Apple AirPods, you can charge them simply by placing them on top of the Powerstation Hub. A non-slip border around the edge keeps your gadgets in place.
If there's one downside to the Powerstation Hub, it's that its USB-C PD port tops out at 18W. That means it's not going to be powerful enough to recharge your laptop, so our dreams of having a single adapter to deal with a computer, phone, and other accessories will have to go unanswered for a little while longer, at least.
Still, that would probably have made the whole thing a lot larger – and more expensive, for that matter – something that can't really be said about the portable battery as it is. It measures in at 5.6 x 1.5 x 8.5 inches, and tips the scales at 21.7 ounces. Mophie throws in a 1.5 meter AC power cable, too, and a half-meter USB-A to USB-C cable.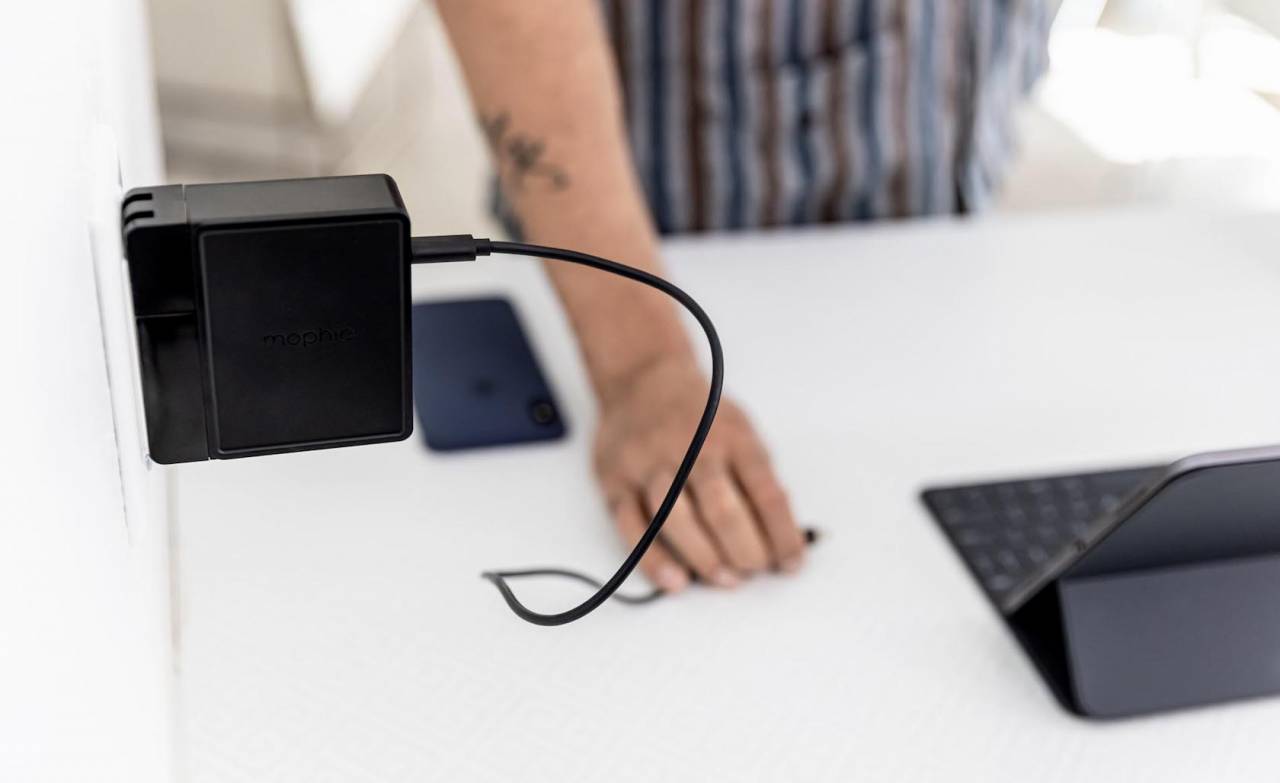 The removable foldable prong section, meanwhile, should eventually mean that if you're traveling abroad you could take a different plug with you. Right now there's no sign of Mophie offering those swappable plugs, mind.
The Mophie Powerstation Hub is available for order now, priced at $99.95.