Mophie Juice Packs bring extra battery life to Galaxy S8 and S8+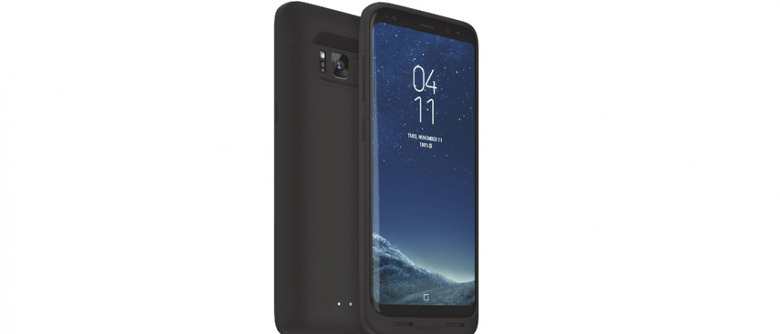 When a new high-end smartphone is released, Mophie usually isn't very far off with a new Juice Pack. That's held true for the Galaxy S8 and S8+, as Mophie today announced the launch of two new Juice Packs for Samsung's latest flagships. If you're the type to use your phone constantly, then you might want to have a look.
By now, we're used to what the Mophie Juice Pack provides. Though there are Juice Packs available for a bunch of different phones, the premise behind all of them is the same: protect the phone while offering an extra battery to prolong screen-on time. In the case of the Galaxy S8 and S8+, these Juice Packs are also wireless charging compatible, so you'll be able to use them with any Mophie or Qi charging products you've got.
Looking at the size of these Juice Packs, users stand to increase their overall battery life significantly. With the Juice Pack made for the standard Galaxy S8, you'll be getting a 2,950mAh battery, just slightly smaller than the 3,000mAh that comes built into the phone itself. Mophie says this is good for over 33 hours of additional talk time, so you're looking at a fairly long time between recharges.
When we jump to the Galaxy S8+, the battery gets even bigger. In that particular Juice Pack, you have a 3,300mAh at your disposal, which is again similar to the phone's own 3,500mAh battery. You're looking as much as 39 extra hours of talk time with this pack – according to Mophie, at least – which is nothing to stick your nose up at.
Aside from their wireless charging capabilities and their beefy batteries, these Juice Packs also feature front-facing speaker openings and LED indicators to let you know how much power you've got left. They're both available now through mophie.com, but as is usually the case, they're a bit on the expensive side, with both coming in at $99.95.
SOURCE: Mophie