mophie juice pack H2Pro for iPhone 6 Plus now available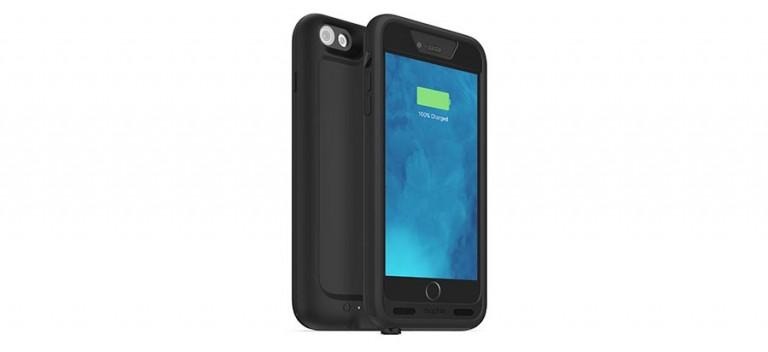 Mophie has launched its juice pack H2Pro for the iPhone 6 Plus, the company announced today. The case is now available from the maker's website, and joins the same case that has already been available for the smaller iPhone 6. The case is designed to both increase the battery run time (via an integrated battery) and to protect the phone beyond military standards.
The juice pack H2Pro for iPhone 6 Plus (and the regular iPhone 6) is waterproof with an IP-68 rating, meaning it can be submerged in water up to 1.2m for up to half an hour; it is also resistant to dust and "foreign objects," says mophie. Joining that is an internal 2,950mAh battery that extends the iPhone 6 Plus' run time by 70-percent, which is up to an extra 14 hours of talking or 11 hours of video watching.
The case is also rugged, with mophie saying it has a Military Standard 810G level of protection against shocks, drops, and vibrations (from heights up to 1.2m, that is). Design features include a dual-injected rubberized exterior, ports that are water-tight, and a screen protector.
Despite the level of protection, the case still allows the Touch ID to be used thanks to a scratch-resistant membrane. The case also provides access to the mute switch, lock and volume buttons. The case is still relatively thin despite all it packs, being 18.2mm/0.72in deep (thickness) — for comparison, that's a bit thicker than a standard deck of cards.
Price is $129.95 USD.