Mophie Juice Pack for HTC One offers to double your Zoe-time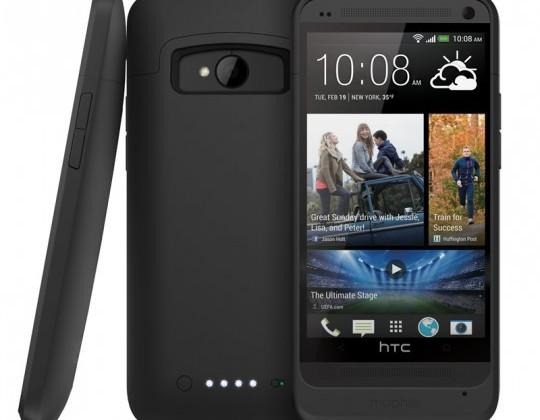 Mophie may be best known for its Juice packs for the iPhone, but the company has made one of its rare Android detours with a battery case for the HTC One. Shipping now, in black at least, the Mophie Juice Pack for the HTC One squeezes a 2,500 mAh battery – 200 mAh more than the One itself has – into a bow-backed shell for the smartphone, that the company claims can boost runtime by 100-percent.
Given the HTC One's battery is non-removable, the Mophie promises to answer one of the biggest criticisms potential owners have of the phone (we only wish it added a microSD card reader, too). Like other Juice Packs, the One variant has pass-through USB for charging both phone and case, as well as synchronizing your phone with your computer, and an LED indicator row on the lower back to show the case's remaining charge.
There's also a standby-switch which, if flicked on, saves the Mophie's power until you specifically want it; otherwise, the phone will run on its own battery. You still get access to the camera and – thanks to pass-through keys – the buttons for volume, power, and such. Mophie has even considered the IR blaster HTC built into the power button, which still works even with the Juice Pack in place.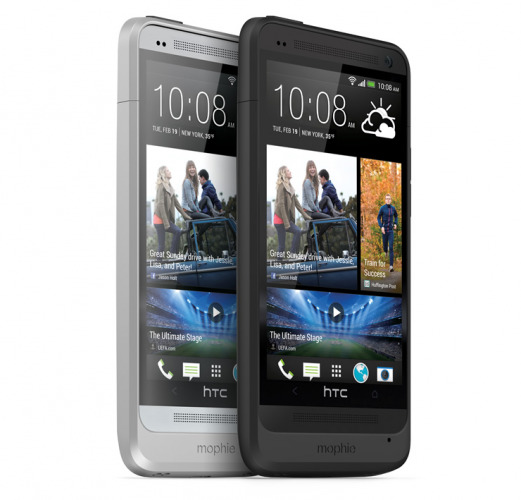 Of course, the downside of strapping an extra battery to your phone is added bulk, and the Juice Pack does indeed add some heft to the svelte One. Together, they measure in at 2.88 x 6.06 x 0.76 inches, and the Mophie adds 5.05oz, effectively doubling the weight of the phone.
That may be easy to overlook if it means you can keep using your One, however. We found that Zoe photography – HTC's mixture of burst-stills and short HD video clips – was particularly power-hungry in our review of the phone, and as such keen shutterbugs hoping to get the most out of the phone's UltraPixel camera may well be the obvious target for Mophie's new accessory. It's shipping now in black, priced at $99.95, while the silver version will follow on in mid-May.
[via Android Community]