Mophie Juice Pack Air adds battery to iPhone XS, XS Max, and XR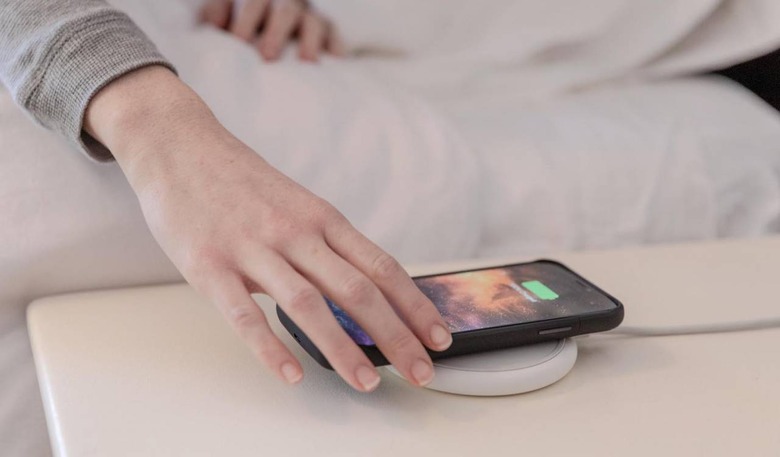 Mophie has revealed three new iPhone battery packs, with Juice Pack Air models for the iPhone XS, iPhone XS Max, and iPhone XR. Each of the battery cases promise both a top-up to your charge levels on the go along with Qi wireless support so that you can recharge both the case and the smartphone without cables.
Since they're part of Mophie's Juice Pack Air line, there's a balance to be struck between heft and how much charge you get. The iPhone XS Max Juice Pack Air has the biggest, at 1,840 mAh, white the iPhone XS Juice Pack Air comes in slightly smaller at 1,720 mAh. The iPhone XR Juice Pack Air brings up the rear, with 1,650 mAh.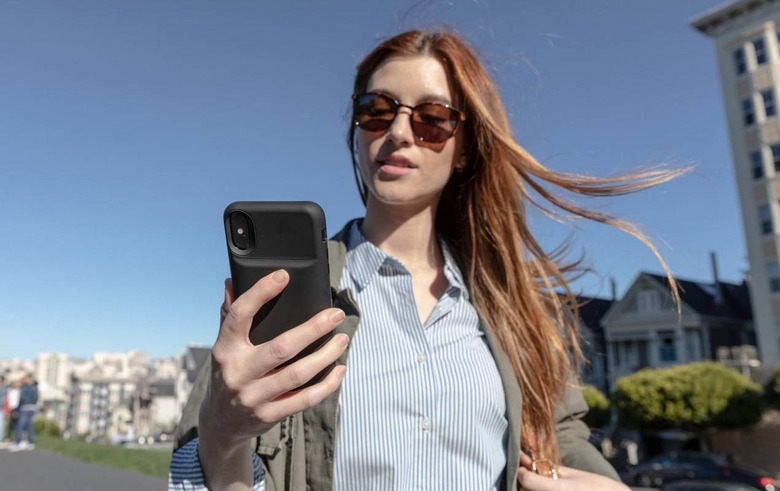 The upside to that, of course, comes in the dimensions. The battery case for the iPhone XS Max, for example, measures 0.64 inches thick. Admittedly that's still a little over twice the thickness of the phone itself, but you're getting both physical protection and a backup battery.
As we've seen with other Juice Pack Air models, there's Mophie's Priority+ charging system included. Plug in a Lightning cable, and the case will prioritize recharging the iPhone before it then starts charging itself. That same Lighting port supports data, too, if you're doing a wired sync with iTunes. However – like all third-party MFI cases, Mophie points out – you won't get audio output for headphones.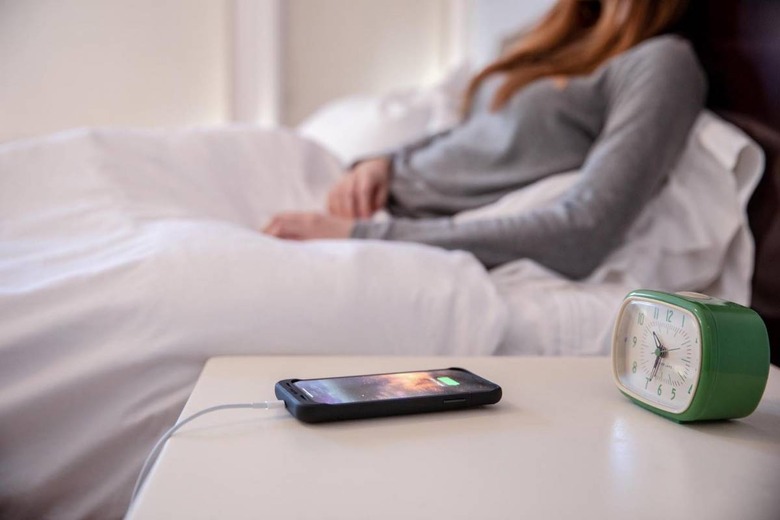 Outside, there's a soft-touch finish and a choice of multiple colors. The iPhone XS and iPhone XS Max version comes in black, graphite, red, and rose gold, while the iPhone XR version is available in black, red, and blue. Either way, the phone is cradled in rubber pads inside, for better drop resilience, and there are raised edges to add a little extra protection for the display.
A physical button can be used to turn the battery pack off and save its charge, while tapping it shows the current power level. Since the iPhone's Qi receiver won't work through the thickness of the case, there's a dedicated Qi coil in the Juice Pack Air so that it still works on charging pads or battery packs with Qi support baked in.
All three of the new battery cases are available to order now. They're priced at $99.95, regardless of model.