It's still not as common as some would like but wireless charging is finally becoming a staple on smartphones. The number of quality wireless chargers, however, still isn't exactly that many either. And if you're on the hunt for one that maximizes the wireless charging capabilities of any brand of smartphone, your choices are even fewer. But with mophie's four new wireless chargers, like the vent mount, desk stand, powerstation wireless and powerstation wireless XL, you're being promised you won't need to go looking elsewhere.
Car mounts that slot into air vents aren't new and neither are charging ports for smartphones. Some more tech-savvy modern cars even have wireless charging plates in the center aisle. But a wireless charger on an air vent mount? That's what the mophie charge stream vent mount is delivering, holding your phone securely, at eye level hopefully, while keeping it juiced up for all your navigation and entertainment (audio only please) needs. With a wireless charging output of 10 W, the vent mount is optimized for both the iPhone 7.5 W and Samsung's 9 W maximum charging capacities.
Those who prefer to charge on their desks won't feel left out. There's a new mophie charge stream desk mount that props up your phone for easy access while still keeping it charged. And in case you were worried the design limits you to one orientation, don't. You can stand your phone in portrait mode or landscape, just the way you want. It also outputs power at 10 W, accommodating the Apple's iPhones, Samsung's Galaxies, and any other Qi-compatible smartphone.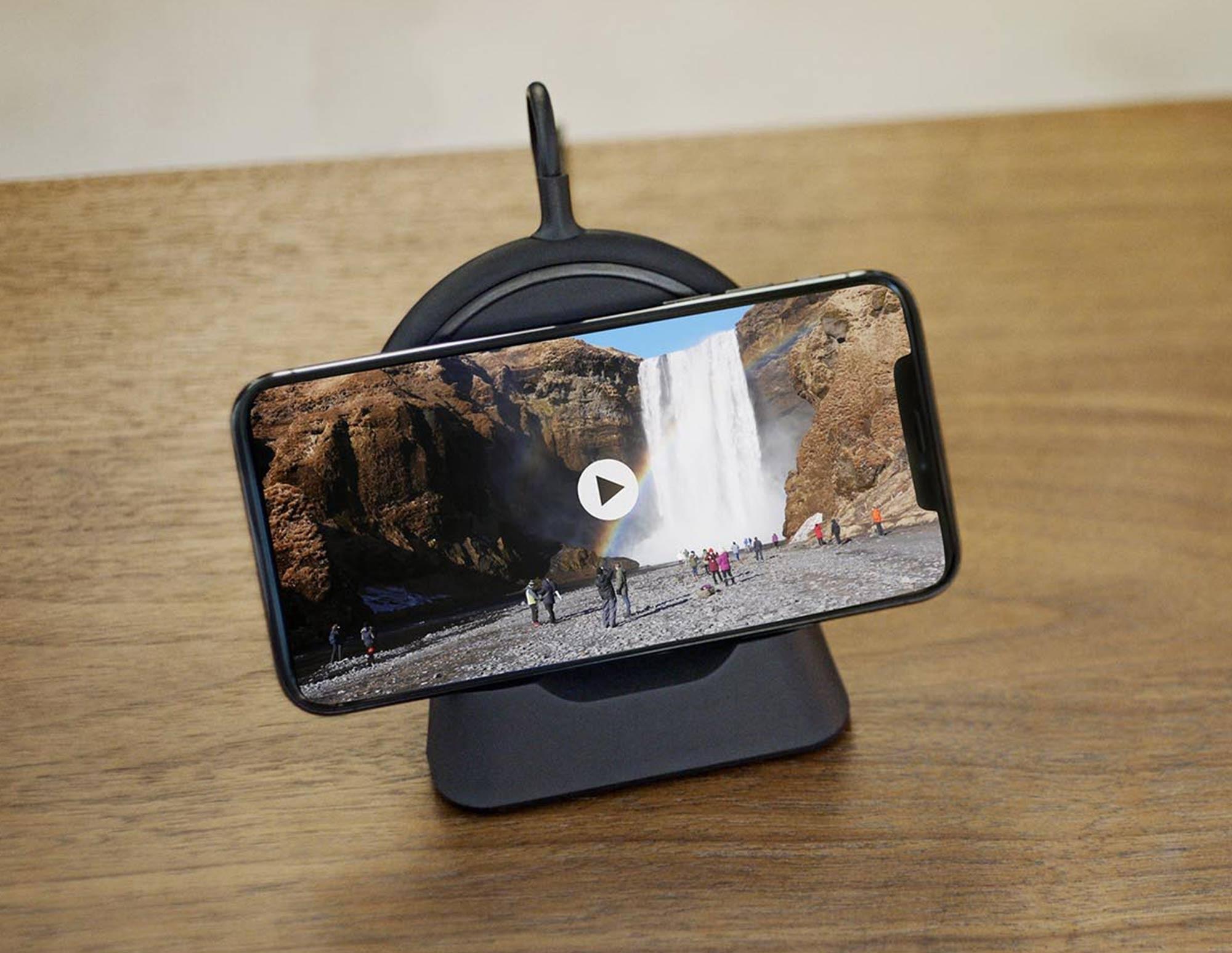 Most wireless chargers have the irony of charging phones wirelessly while they themselves are still tethered to a power cord. The mophie charge stream powerstation wireless and powerstation wireless XL defy that trend. Yes, these 6,040 mAh and 10,000 mAh batteries do function as typical wireless charging pads when plugged in but they can still wireless charge your phone on the go. The catch is that they can only output 5 W when mobile, losing the fast charging advantage. You can still get 10 W out of it if you don't mind using a USB cable.
These four new wireless chargers, which can work with cases up to 3 mm thick, are now available from mophie's store. Save for the desk stand that's coming in Fall. The prices are as follows:
• charge stream vent mount – $69.95
• charge stream desk stand – $69.95 (available in Fall)
• charge stream powerstation wireless – $79.95
• charge stream powerstation wireless XL – $99.95