mophie 2019 powerstation universal batteries fully embrace USB-C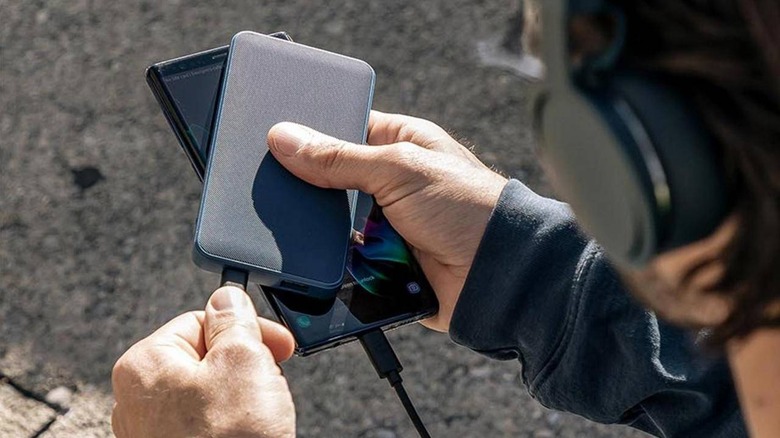 Once considered a mark of desperation, external batteries or power banks have become a fact of mobile life. They now come in all capacities and sizes but not all of them offer the same capabilities or support all charging cases. With its new line of powerstation "universal battery" packs, mophie is providing a USB-C port that can charge the battery itself as well as other devices.
If you're not closely paying attention, you might find yourself buying a power bank with a USB-C port that doesn't do what you think it does. There are some whose port can only be used to quickly charge the battery itself. Charging devices, even those that charge via USB-C, still requires using the slower USB A port.
The 2019 mophie powerstations do both. If you need to charge the powerstation quickly, you can plug it in via USB-C. If you need to charge a smartphone quickly, you can use that same USB-C port for that. Knowing that not all devices support fast USB-C charging anyway, mophie has added USB-A ports, one on the powerstation mini and powerstation and two on the XL and XXL packs, so you can still charge multiple devices in one go.
The 2019 powerstation line comes in four battery sizes and color options:
powerstation mini – 5,000mAh, (Black, Gray, Navy, Hot Pink,Light Blue)
powerstation – 10,000mAh (Black, Gray, Navy, Pink)
powerstation XL – 15,000mAh, (Black, Gray)
powerstation XXL – 20,000mAh (Black)
These powerbanks are covered in fabric to protect it from scratches and scuffs. The universal batteries are now available from mophie and selected retailers for suggested prices of $39.95 (powerstation mini), $49.95 (powerstation), $59.95 (powerstation XL), and $69.95 (powerstation XXL).