Mopar Announces Performance Parts And Accessories For 2013 SRT Viper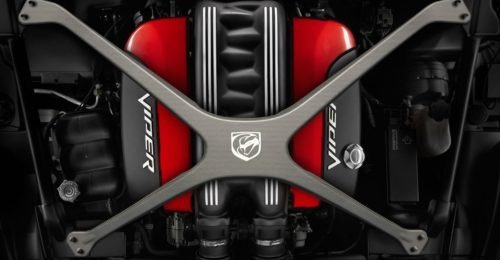 The matter how well a vehicle performs or how good it looks, there are always people who want to accessorize and soup up their car. Mopar has announced its new performance parts and accessories for the 2013 SRT Viper to meet the needs of such people. Mopar is offering over 50 performance parts and accessories for the car for people to choose from.
Some of the more interesting products available for the 2013 SRT Viper include a Performance Cross Car X-brace made from carbon fiber. This brace is attached under the hood of the Viper to help increase the rigidity of the chassis and improve handling. You probably guessed when I said it was made from carbon fiber that it wasn't cheap; the MSRP is $3175.
Another carbon fiber accessory is coil covers for the engine with core construction made from stamped stainless steel. This accessory is $880. A more functional accessory for the SRT Viper is a wireless charging pad that has to be professionally installed allowing you to charge devices by simply placing them on the charging pad. This accessory is $275 plus installation.
Mopar is also offering a performance cat-back exhaust system promising improvements in horsepower and torque for $668. Mopar also offering a bulkhead satchel designed to hold a camera inside the vehicle, but the price is unknown at this time. Rounding out accessories are available billet shift knob at $163, black leather shift knob for $158, doorsill guards at $205, and six-point safety harnesses at a price to be determined. Mopar is also offering full leather interior replacements at a price to be determined and a stage III coil over suspension kit for $5995. The performance parts also include upgraded two-piece lightweight rotors for the brakes at $1445 per pair, a racing exhaust system, performance headers, and several vehicle covers.