Moovit public transit app taps Waze to add carpool trip option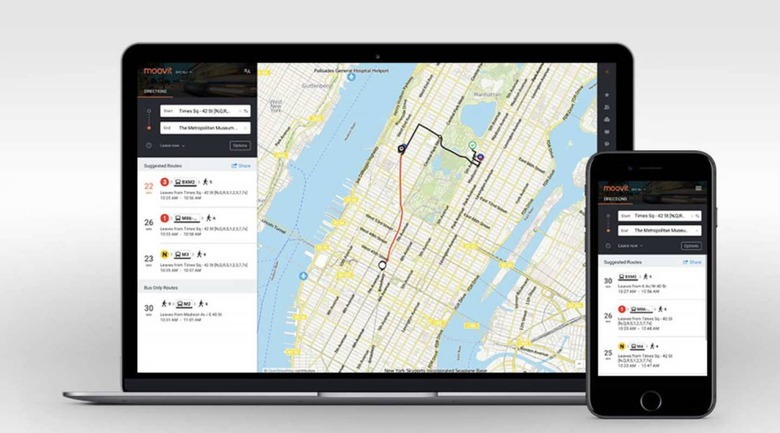 Public transportation app Moovit has announced a new pilot program that integrates the Waze Carpool service with its own mobile app. Moovit is designed to generate routes involving public transportation options; Waze, of course, is a navigation app that helps drivers get where they're going with alerts about related things like law enforcement checkpoints and accidents.
Moovit is available as both a website and a mobile app; it works the same as other navigation services, though the route options it generates for traveling from one point to another utilize only public transportation, not roads. Sometimes a bus or train may not be the ideal way to get somewhere — they are prone to delays and other issues, for example.
That's where carpool rides would come in. With the new pilot program, Moovit will also show available Waze Carpool ride options (when applicable) to riders as part of the suggested routes. Users who choose to catch the ride rather than take the bus will be directed to the Waze Carpool mobile app.
The new carpool feature pilot program is offered in the US, Mexico, Brazil, and Israel at this time. Requests for Waze Carpool rides are done within the latter company's mobile app, according to Moovit. The Waze Carpool app shows when/if the driver accepts the carpool request and the driver's progress toward reaching them.
Waze Carpool differs from services like Uber and Lyft — rather than allowing customers to order a ride, users are merely shown drivers who also use Waze, who are heading in the same direction, and who are willing to pick up someone to carpool with. The person who receives the ride will give the driver a bit of money to contribute toward gas, but the cost is lower, making it more affordable.