MoonRay desktop 3D printer can print at 100 microns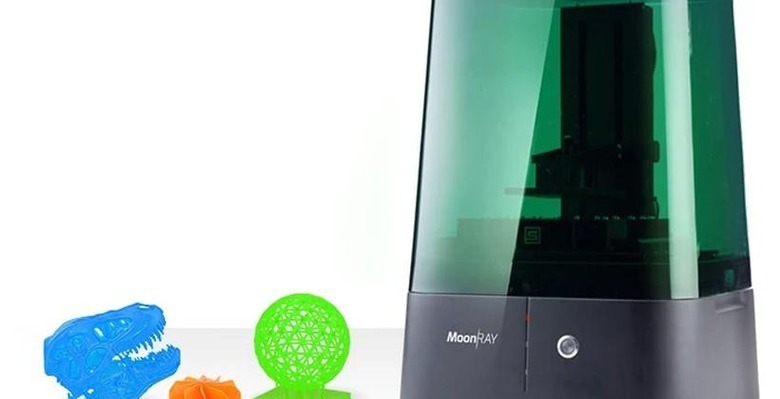 A new 3D printer has hit the market called the MoonRay. The printer is designed to sit on a desktop and print out high quality items with resolution as low as 100 microns on the X/Y axis. The printer is also designed to be much faster than other offerings on the market aimed at consumers with print speed of 1-inch an hour.
The Z resolution of the printer is 20 microns giving plenty of resolution for intricate designs. The resin used in the printer requires UV light for curing rather than light sources that aren't pure UV like other printers on the market.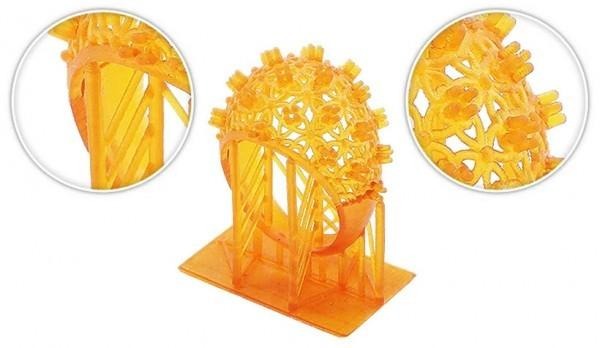 The developers of the printer say that using pure UV light for curing the resin improved the curing process and resolution of prints. The light source inside the MoonRay printer cures using light in the 405nm wavelength produced by a UV projector that runs cool and quietly. The projector is called RayOne and has a 50,000 hour lifespan.
The printer itself is small measuring 15" x 15" x 20". Printer software automatically generates supports to keep the print output safe until the resin dries. Moonray is on Kickstarter seeking $100,000 and has raised over $262,000 with 36 days to go. A MoonRay printer will cost you $2,699 with shipping expected in December 2015.
SOURCE: Kickstarter