Moog Minitaur brings squelchy analog bass for $679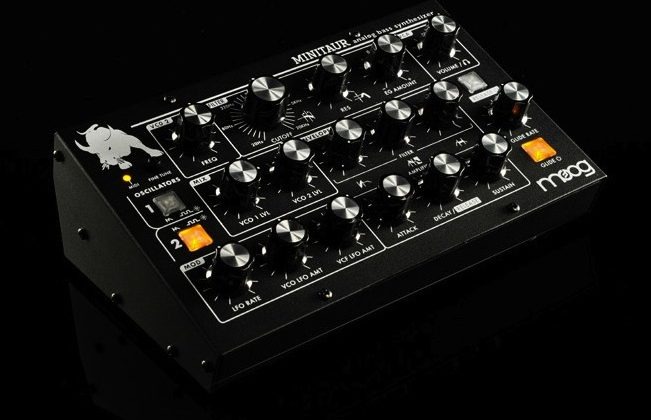 Legendary synthesizer firm Moog has revealed its newest model, the Moog Minitaur, bringing delicious analog squelchiness to a $679 price point. A keyboardless analog bass monosynth, unlike feature-packed soft-synths the Minitaur is designed to deliver classic Moog sounds with direct control: a knob per function. Measuring in at 8.5 x 5.25 inches and under 3lbs, it's the first in the Moog Taurus family to lack foot pedals, but makes up for that with a choice of USB, MIDI and analog CV connectivity.
That means you can hook the Minitaur up directly to your computer, use it in a PC-free environment with MIDI instruments or a simple MIDI keyboard controller, or go suitably old-skool and use voltage tweaking to integrate the synth in with real retro hardware. There are two oscillators, each with sawtooth or square wave-shapes, and two mixer VCAs for VCO level control.
Classic Taurus sounds can be coaxed out using the Moog Ladder Filter, while Minimoog-inspired ADSR Envelope Generators also have their own controls. External audio inputs allow you to route sounds through and mangle them at-will, and there's a headphone output for keeping track of everything.
The Moog Minitaur is expected to begin shipping this Spring, priced at $679, though you can preorder the synth now. Suitably chunky sounds can be experienced in the demo video below.
[via SonicScoop]