Monster signs LeBron James for custom headphone line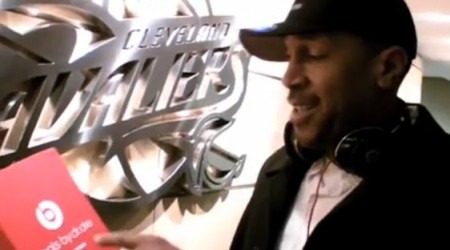 Monster Cables has announced that the next celebrity to lend their name to a high-end headphone range is Cleveland Cavaliers basketball star LeBron James.  Already associated with the company from his appearing in a commercial for their Beats by Dr. Dre model, James follows in the footsteps of Lady Gaga and P. Diddy who have each branded a set of custom cans.
The exact details of James' headphones are currently unknown.  The original Beats model was a set of active headphones that amplified the bass tones for a distinctive, thumping profile.  More recently Monster branched into eye-catching in-ear buds with their crystal-encrusted Lady Gaga earphones.
Of course, it's also an opportunity for Monster CEO Noel Lee to mention how important music is, and the outspoken exec obviously reckons audio performance is vital to sportspeople.  "It's their way of focusing energy" before games, he explained.