Monster Cable, RedMere teams up to bring MagnifEye tech on ultra thin HDMI cables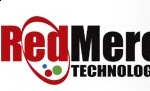 I bet you 10 bucks you wouldn't have guessed the RedMere's MagnifEye technology have nothing to do with optics or still images application, but an embedded silicon chip in HDMI cables. Apparently the Irish have odd way to name their silicon goody, but for some reasons, Monster Cables dig it and has announced partnership to collaborate a smart and ultra-thin profile active HDMI cables.
With RedMere on board, Monster Cables will utilize MagnifEye Active chip technology to mass produce more overpriced Monster Cables, but there will be more substance than snake-oil cable this time.
Physically, it will be smaller, lighter, thinner and more flexible using a direct signal conditioning booster instead of a heavy-gauge copper assembly. Technologically, the chipset is compliant to HDMI v. 1.3c standard and supports up to refresh rates of 10.2Gps.
The announcement doesn't cover product availability or pricing, but based on the track record, you bet the new cable will be retailed at "Monster" price.
NEW YORK –(Business Wire)– Mar 16, 2009 RedMere, a leader in silicon chip development, announced today that it has teamed up with Monster, the world's leading manufacturer of high performance audio/video cables and accessories, to introduce the world's thinnest "smart" active HDMI-certified cables. Featuring RedMere's MagnifEye Active chip technology, the new ultra-thin Monster cables will provide optimum performance when used with a wide range of products, including portable video and audio devices, home theater components and on-the-go computer storage applications. The innovative RedMere technology will enable Monster cables to deliver a new industry-leading data rate, and the implementation of the new ultra-thin cable will result in easier cable management and portability. Details on the introduction of the new Monster cables will be announced shortly.

"Monster has always delivered cables which match the performance and style of the products they connect, whether it's a DV camera, a games console or a home theater system. Using RedMere's MagnifEye Active chip technology, Monster is adding intelligence directly into the cable, creating a range of smart cables which use the chip to adapt to the changing conditions in the application. These cables are smaller and lighter, matching the sleek appearance of the CE products they connect," said Peter Smyth, CEO of RedMere.

Commented Noel Lee, Head Monster at Monster, "At Monster, we're committed to giving our customers the widest range of choice in products that offer the best possible performance, quality and reliability. RedMere's active cable is a great addition to our HDMI lineup, and with CE trends today leaning toward miniaturization and total connectivity, RedMere's MagnifEye design is truly a cutting-edge design that will offer consumers a new level of flexibility, convenience and performance."

Monster Cable is a renowned market leader and is continuing to bring high performance products to consumers. By combining Monster's cables and RedMere's chip technology, the two companies are adding further value and intelligence to HDMI cable products.