Monster and Cristiano Ronaldo team for ROC Live Life Loud headphones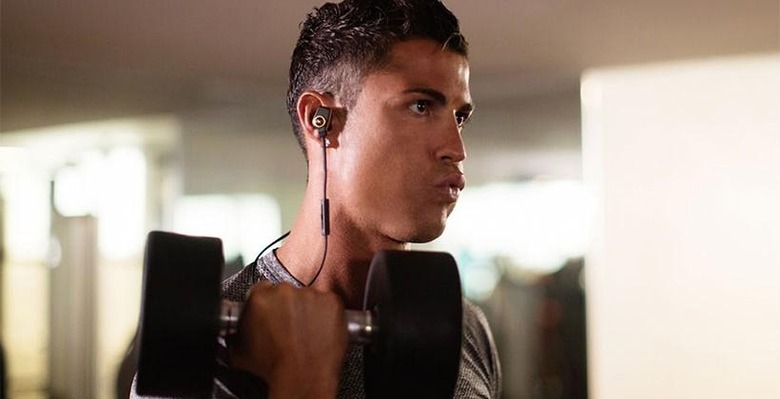 Americans might not recognize the name Cristiano Ronaldo, but he is a major sports super star in other countries. Ronaldo has teamed up with the folks at Monster to roll out a new line of headphones with three different styles. All of the products are under the ROC Live Life Loud line. There are three products in the line ranging from $170 to $300.
The ROC Sport Freedom headphones are wireless on-ear devices selling for $250. The least expensive product in the line is a wireless in-ear headphone called the ROC Sport SuperSlim selling for $170. The top of the line offering are the wired over ear ROC Sport Black Platinum headphones for $300.
All three of the products have the same black and gold colors, promise premium materials, and premium sound quality. The in-ear SuperSlim offering is sweatproof making them good for folks that spend time in the gym exercising.
It's unclear for now when these headphones will launch. The only place you will be able to buy them at launch will be eBay, the auction giant is lined up as the exclusive retail partner. Eventually the products will become available at other retailers; we just don't know when that will happen.
SOURCE: Engadget