Crestron Touchpanel - Monitor Your Propane Tank Online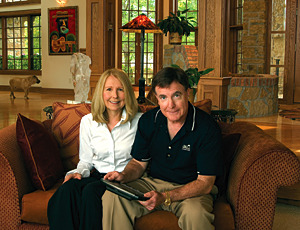 For years, Gary Seamans is depending on the 1,000 gallon propane tank that's buried under his backyard to keep his home warm and fuzzy. But monitoring an underground system in Midwest is not as convenient as what we have in the city. He has to walk couple hundreds of yards with a flash light to read the gauge. Not to mention digging though several feet deep of snow in the winter.
Not anymore, a custom home systems installer Bob Piccirilli of Performance Innovations Corp has designed an innovative controller system with Crestron touchpanels to help Gary cope with his fuel system. The propane monitoring system is not only accessible to the Crestron touchscreen at home but also online anywhere in the world.
Warming Up to Touchpanel Control [via Electronic House]