Moneual Labs Dual-Screen PC case perfect for HTPC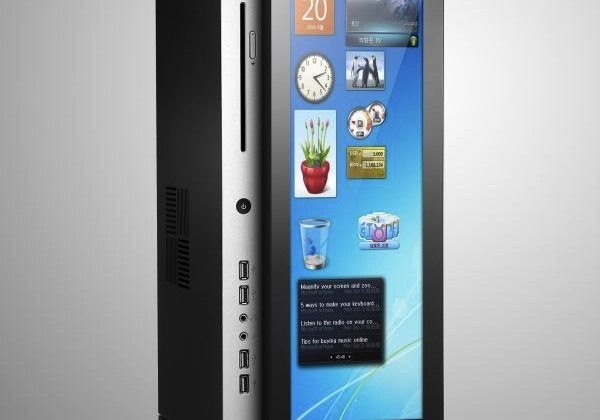 Moneual Labs is no stranger to unusual PC cases – their I*magine HTPC grabbed a CES Innovation award back in 2008 – and while the new Dual Screen PC (DSPC) case might have a more traditional basic form-factor, we're liking the huge integrated display. Details are scant – all Moneual says is that the DSPC is "a tower‐type slim PC case with a built-in screen for use in dual-screen mode with a standard monitor" – but it doesn't take much to realise that this would make for an awesome HTPC setup.
The bulk of the fascia is taken up by a broad display – no word on whether it's a touchscreen or not – which can be used to show icons and widgets; there's also an optical drive slot and various ports. We can imagine slotting the DSPC under our HDTV, using the big screen for video playback and the onboard display for status and control.
The CES 2011 team obviously liked the DSPC case too; they've given Moneual Labs another Innovations award, one of six this year. The Moneual Labs DSPC is expected to go on sale in Q3 2011, priced at around $1,500.
[via OhGizmo!]