Moment Pro Camera for iOS adds long exposure support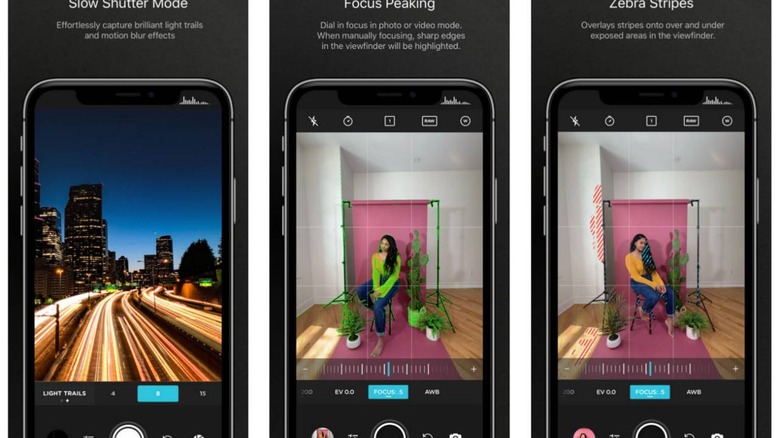 The popular Moment Pro Camera app for iOS has received a major update that introduces multiple new features, the most exciting of which is a long exposure mode. The new mode makes it possible for users to capture long exposures with their iPhone, adding the coveted light streaks to nighttime photography. The update also brings a blur smoothing feature and more.
Moment Pro Camera costs $5.99 USD in the App Store and has proven massively popular among iPhone users due to its gorgeous design and ample features. Users get access to manual controls for ensuring the image turns out the way they want — the company claims it offers 'the features of a DSRL' within a camera app.
Users can shoot raw images, manually set features like the ISO and focus, and record video with access to settings like color profiles and frame rates. With the latest update, the app now also offers Slow Shutter, a long exposure mode with three related features: Live Photos, Light Trails, and Motion Blur.
According to the company, Moment's new Slow Shutter simply allows the user to open the shutter when they need, then stop when the shot is how they want it. A tripod is necessary, as is the case anytime you're shooting at slow shutter speeds.
The related Motion Blur feature is designed to smooth out the movement in these Slow Shutter shots, while the Light Trails feature works by turning lights into colorful streaks, the company explains. Finally, the Live Photos feature will replay Slow Shutter shots, enable users to share them as single images and to export the long exposures as short videos. The update is available now.