Moleskine Notes App will finally support Windows 10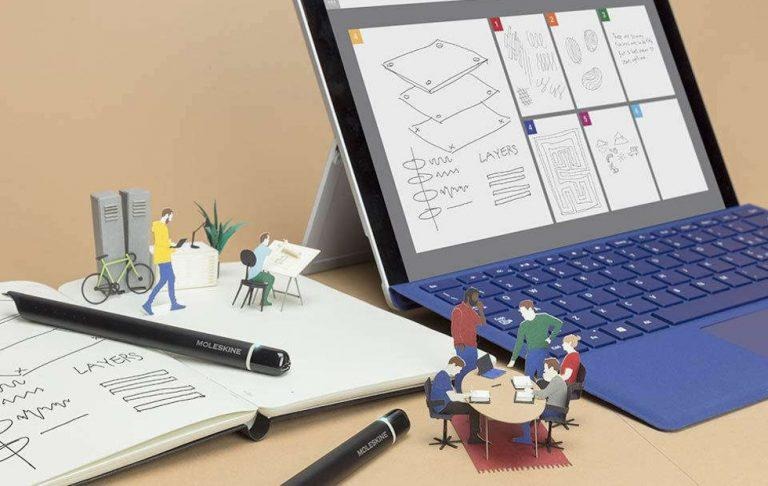 There is a certain feel to pen and paper that still can't be faithfully replicated even with a stylus on a tablet. At the same time, even the staunchest physical notebook believer will be hard pressed to deny the benefits of going digital. Famed notebook maker Moleskine has tried to bridge the divide with its Smart Writing System, which only holds true if you're on Android or iOS. Soon, however, even users of Windows 10 devices will get to enjoy the hybrid world when the Moleskine Notes App finally lands for the PC platform.
The Moleskine Smart Writing System actually borrows the technology used by the Neo smartpen. This successfully crowdfunded tech combines specially marked paper and a pen with a tiny camera to not only record strokes but also indicates exactly where on the paper the pen is. This data is then transferred via Bluetooth to a compatible device, which, until now, didn't include one of the most used productivity platform in the market.
The Notes App for Windows 10, however, won't just be a straight port of the mobile app. It will have some features never before seen. For example, it allows 7 Pen+ smartpens to be connected and used simultaneously in a collaborative environment. This means you can see, in real time, what everyone else is writing. Handwritten notes can also be instantly digitized and translated into 15 languages. There's also an instant bridge between what's written on paper to Microsoft Office programs like OneNote, Word, and PowerPoint.
While the proposition might sound dreamy for those who can't decide between analog and digital, do note that the costs eventually add up. The Smart Writing Set alone goes for $199 but that does lock you into using only compatible Moleskine ink and paper refills for the foreseeable future.