Molecule Mattress Review: Tech for Health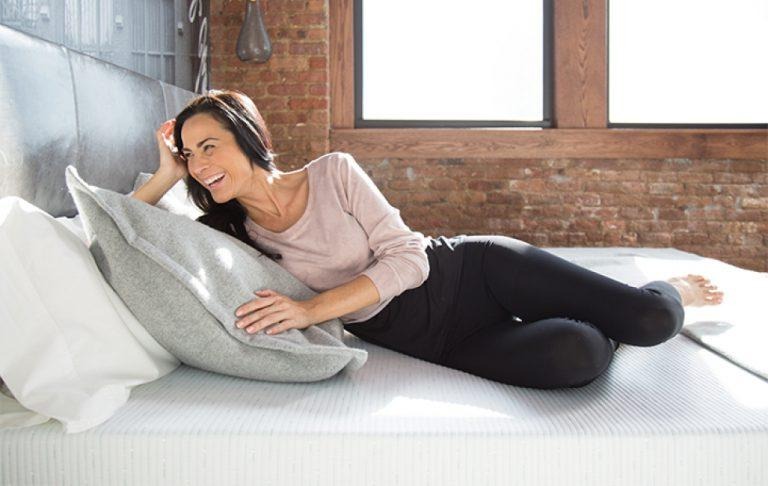 EDITORS' RATING: 8/10
We are surrounded by technology throughout our waking hours. In fact, some of them, through devious intention or accidental side effect, seem to be designed to keep us awake. There has been a recent surge of interest in technologies that will help us stay fit but, again, they put more emphasis on being active and awake.
Very few focus on taking advantage of science and technology to give our bodies the boost they need during sleeping hours. One of those few is Molecule, a new startup that is breaking into the mattress market with a Mattress that will help you keep your cool and keep you sleeping soundly.
The Science
Sleep science is still a very young field and some might even hold it in suspicion. But while some will argue about sleep stages and their effects or the ideal number of hours of sleep, almost no one will deny that the quality of one's sleep has an effect on the quality of one's waking hours.
You may not believe that poor quality of sleep will eventually lead to slowed reaction times, higher stress levels, and reduced attention, but you'll eventually feel your body's inability to properly repair itself while you slumber.
One commonly accepted theory about getting a good night's sleep is to keep your body cool. Research reveals that the body's temperature naturally goes down at night, so any nudge towards that direction helps. Conversely, anything that keeps the body's core temperature from going down results in restless sleep or, in the case of insomniacs, no sleep at all. It's no wonder, then, that Molecule has focused its resources to create a Mattress specifically designed to move heat away from your body to deliver that optimal, "non-REM", sleep your body needs.
The Technology
The Molecule Mattress is thick, very thick. Whichever size you pick, it will come with a 12.25-inch (311 mm) height. That's not exactly surprising when you find out that there are four layers using different technologies, all working together for that perfect temperature regulation.

The outermost layer is the first line of defense, both against body heat as well as bacteria. This Advanced Cover is responsible for wicking away heat and moisture away from your body. The Microban antimicrobial treatment given to the fabric ensures that not only is your body cool, it's also clean.
At the very top of the comfort sandwich is the 3-inch MolecularFlo foam. This is pretty much the layer responsible for keeping your body cool with its open-cell structure. Beneath this is the 2-inch RecoveryFlo layer with hexagon and diamond channels. This odd hive-like design not only creates better airflow to help the layer above it, is also gives the mattress' ergonomic support that conforms to your body's shape. Last is the thickest layer, the 7-inch ContourFlo that gives the firm support for the spine while maintaining airflow to keep your body cool.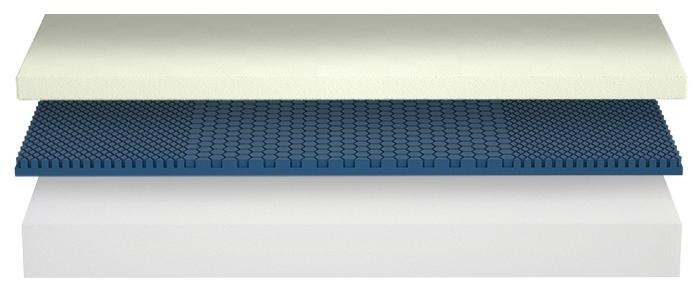 The Test
Like any scientific endeavor, that theory and technology need to be put to the test. Since Molecule runs an online business, the Mattress will be delivered to you in a "shrinkwrapped" box that is thankfully smaller than the mattress' actual size (don't worry, they have a 100-night sleep trial). Once out of the packaging, the mattress quickly expands to its full size. For our review, we were sent the King Size (80 in X 76 in X 12.25 in) Molecule Mattress. We recommend restraining yourself from jumping on the mattress immediately and wait for a few hours first for the mattress to fully settle down.
The mattress is on the soft side, which may be good or bad, depending on your preferences and body size. Small to medium bodies will feel just right, presuming they prefer softer mattresses, while those with larger and heavier frames might find themselves sinking in easily. Either way, those who prefer something a bit firmer to sleep on are out of luck.
While it will longer for us to make a conclusion on the long-term benefits of having a good sleep, we can immediately say something about its promise of temperature-regulated sleep. It works as advertised! You can really feel how well the mattress stays cool all throughout and, therefore, keeps your body cool. It is best felt without using any sheets, which we'll get to in a moment. Suffice it to say, if you're in the market for a science-backed, temperature-regulated soft mattress, the Molecule Mattress is worth that 100-night trial.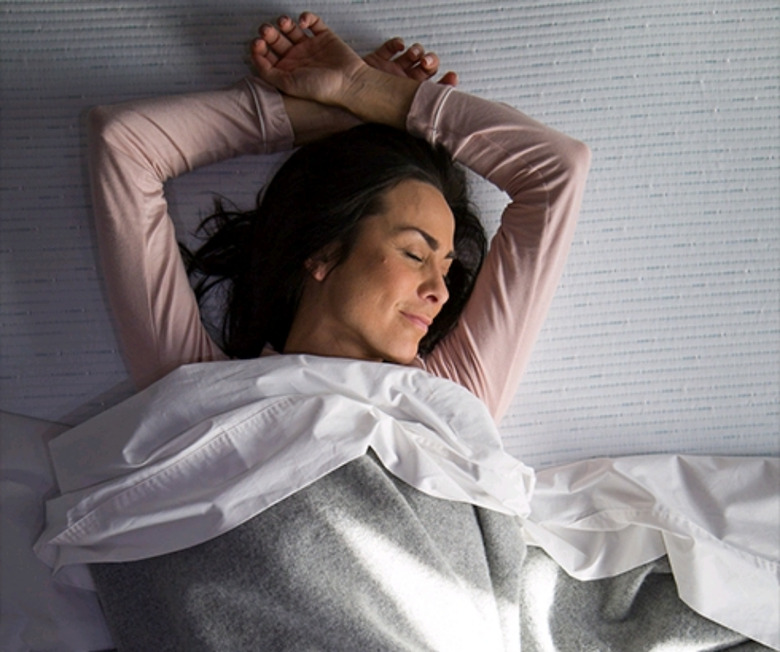 The Devil (in the Details)
So what's the catch? There's always a catch, right? Well, there's the price, naturally. The most immediate one is, of course, the price. The King size Mattress we reviewed goes for $1,349 (now $1,149 with a discount). The lowest you can go is an $899 Twin and, on the opposite end of the spectrum, is the $1,399 California King. Molecule does free shipping to all 50 states in the US and, if you don't become a beliver within 100 nights of use, you can return it and get a full refund within warranty.
And then there's the other catch. That price tag is only for the mattress and the box doesn't include any sheet in it. In fact, a regular sheet, cover, or pad might actually be counterproductive as they could obstruct airflow and negate the effects of the Mattress. That is why Molecule also sells special sheets guaranteed to work with the Mattress, or any mattress for that matter. Those, however, cost from $169 to $229.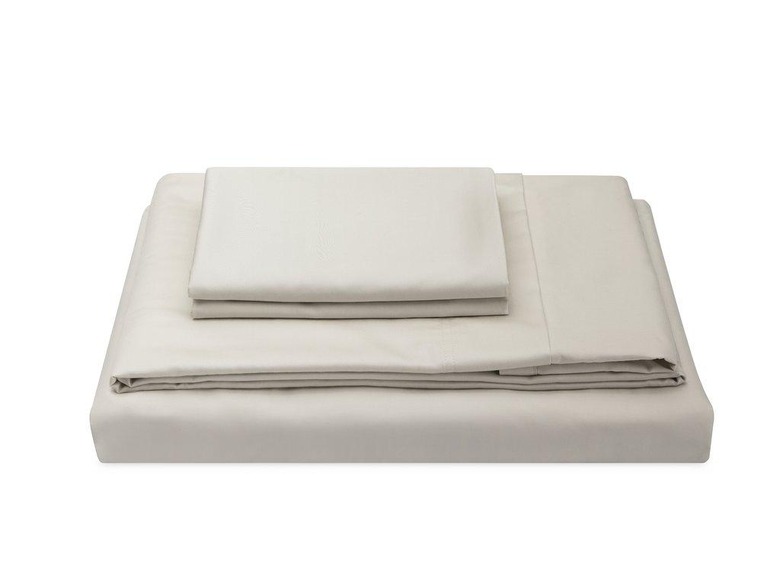 Wrap-up
Sleep is an underrated and unappreciated aspect of life. While many would probably wish to be without it, our bodies won't survive long under a constant and continuous state of wear and tear. We use technology to make 16 to 18 hours of daily lives easier, more convenient, and more comfortable. It's about time we do the same for the remaining 6 to 8 hours. While not completely new in the cooling department, the Molecule Mattress definitely delivers on its promise of not just a temperature-regulated slumber but a comfortable one as well.
It is, admittedly, twice or thrice the price of a memory-foam mattress. But if we spend nearly that much on gadgets that we replace almost every two years, it might be an even better investment to spend on something that will give health benefits that will last longer than our smartphones.