Mojo Hi5 adds a removable extra battery to your iPhone 5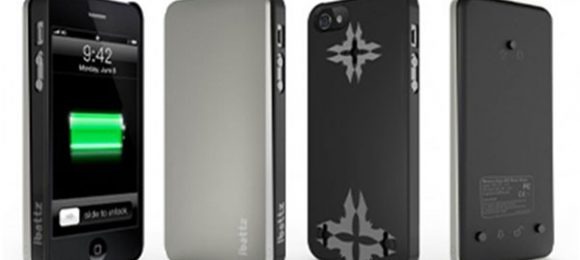 If you have an iPhone 5 and you're the sort of user who spends a lot of time using your smartphone away from an outlet, you want to check out the new Mojo Hi5. The Hi5 is a case that protects your iPhone 5 from drops and scratches but also has a battery that can snap on the back to extend the runtime of your smartphone. The case will launch on December 8 and can be pre-ordered now.
One of the interesting parts about this case that makes it a bit different from some of the other battery cases on the market is that the battery itself is removable. What that means is you can just take your iPhone 5 and the thin protective case when you know you're not going to need any extra runtime. That means you have a significantly less bulky case to keep up with.
When you know you will need the extra runtime you can take the iPhone 5 and the thin Hi5 case and snap the battery on the back for more runtime. The battery has a capacity of 2500 mAh promising to double the usable time for your iPhone 5. The external battery charges via a USB port. The thin case itself is only .66 ounces.
When the external battery is attached, the physical measurements are 4.95-inches long by 2.38-inches wide by 0.72-inches deep with a weight of 2.69 ounces. The case portion of the Hi5 can be had in glossy white or matte black. You can pre-order the case right now for $79.90 including the external battery.