MOGA Ace Power game controller supports iOS 7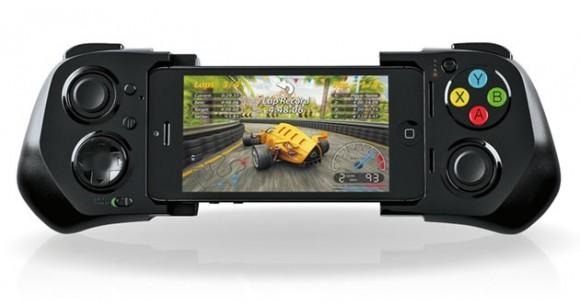 There are plenty of gaming controllers aimed at smartphones on the market today. What is in short supply are gaming controllers that are made to support the latest version of iOS and new Apple devices. MOGA has unveils its new controller called the Ace Power.
This controller is the first to offer native support for iOS 7. It also supports the latest Apple gadgets that use a Lightening port including the iPhone 5, iPhone 5S, iPhone 5C, and 5th gen iPod touch. The Power Ace uses MOGA S.M.R.T. Lock technology to keep the iPhone in place while you game.
The controller has an analog joystick on the right and left sides. The right side has four buttons and a pair of shoulder buttons. The left side of the controller has the same shoulder buttons and a D-pad along with that analog joystick.
The controller is made to collapse down when not in use for portability. The controller has an internal 1800 mAh battery to help your iPhone stay charged while gaming. Games will have to be designed to be compatible with the controller. The Ace Power can be pre-ordered now for $100.
SOURCE: Engadget