Modular YOUMO Power Strip Lets You Customize The Ports And Outlets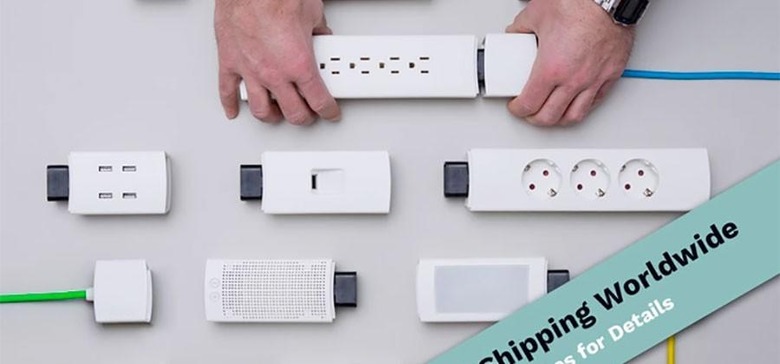 Typically, when you buy a power strip all you get are outlets for plugging things in. Some might give you a USB port or two for charging other devices, but most don't. A new power strip has turned up on Kickstarter that is called the YOUMO power strip and it allows the user to choose the configuration and what sort of outlets or ports it offers for your devices.
There are even options to add components having nothing to do with charging your devices like a light or a wireless speaker. Wireless charging sections can be added along with other smart components. The power strip is offered with seven different base cord colors and in three different cord lengths. Buyers can start with the solo, triple or fiver plug modules for basic power needs. The Smart module allows the user to control and communicate with all plugged in devices.
When you need more plugs or different types of outlets, all you need to do is snap in a new module. The design of the device allows you to have US and EU outlets, modules, and base cords together. That means you can charge your US gadgets on the go without needing a bag full of adapters. The smart module can notify you if you leave the home without turning off things like lamps and turn that off for you.
The smart module can also schedule when it turns that lamp on or off. YOUMO uses an open platform to allow developers to collaborate on new modules. The project is on Kickstarter now and a basic starting power kit with the base cord and any two modules is $43. A kit with three modules is $54 and a kit with two base cords and four modules is $77. The project was seeking a bit over $55,000 and has raised over $130,000 at the time of writing.
SOURCE: Kickstarter